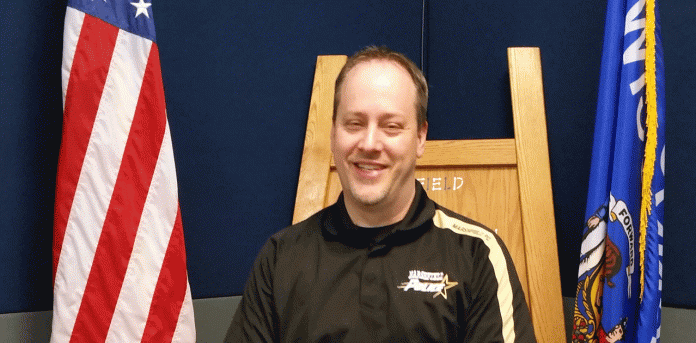 Lt. Patrick Zeps Promoted to New Position
At the March 9 City of Marshfield Fire & Police Commission Meeting, Lieutenant Patrick Zeps was promoted to Assistant Police Chief. Zeps has been with the department for nearly 20 years and is the first person to hold this new position within the department.
"I'm looking forward to the opportunity will continue to do my best to serve the community in this new role," said Zeps.
Also during the meeting, Officer Travis Sherdan was promoted to Police Shift Commander. Interim Fire Chief Scott Owen was also officially sworn into his new position.