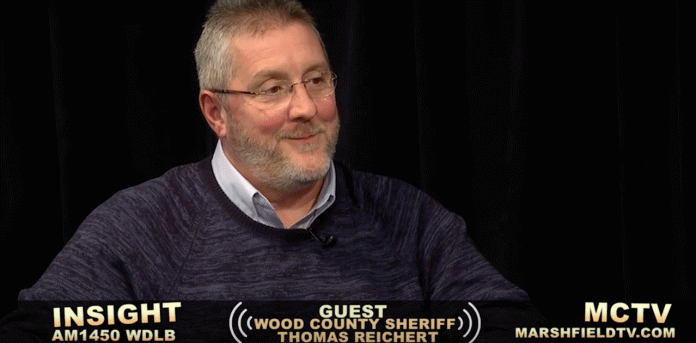 Insight Program Features Wood County Sheriff
On the final Friday of every month, listeners and viewers can tune into Sheriff Tom Reichert via WDLB Radio or Marshfield Community Television as he shares updates from the Wood County Sheriff's Department on the "Insight" program.
Hosted by Jeff Cannon, with the video produced by MCTV staff, the monthly program features discussions about a wide variety of law enforcement topics, as well as updates from the Department.
A recent episode included discussions of winter weather, policy changes, police cameras, drones, and cyber crimes, as well as efforts by the Department to help officers become more involved the community.
"I just love coming up here and doing this," said Reichert to Cannon during the January episode. "I appreciate you doing this. This is truly a service to the community in allowing me to talk about the Sheriff's Department. I just love the partnership that we have."
Tune into the episode here: