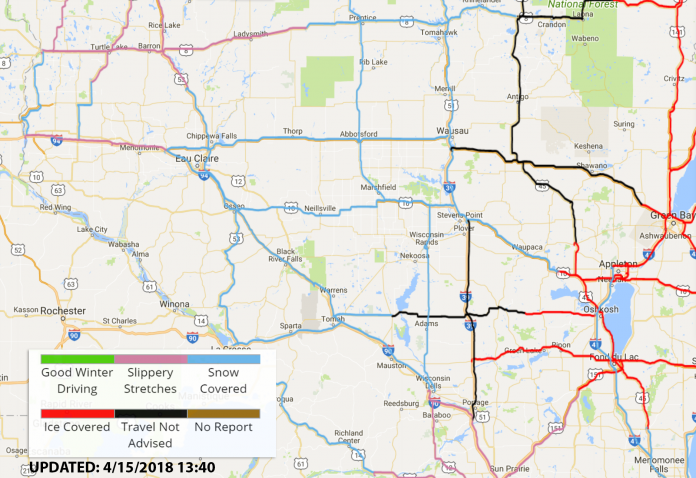 Sunday Afternoon Drive – Not Advised
This is a historic April snowstorm that is expected to produce 15 to 30 inches across much of the area with locally higher amounts possible.
Extremely difficult travel conditions will continue into this evening. Travel is not recommended, except in the case of an emergency. If you must travel, take adequate precautions to ensure you remain safe if you become stranded. Make sure you vehicles tires, battery, lights, defrosters and windshield wipers are in good working order before beginning your trip. Make sure the gasoline tank is full before crossing open country. Be sure to take along a flashlight, blankets, food and water. If you become stranded, remain with your vehicle.
Road Conditions: