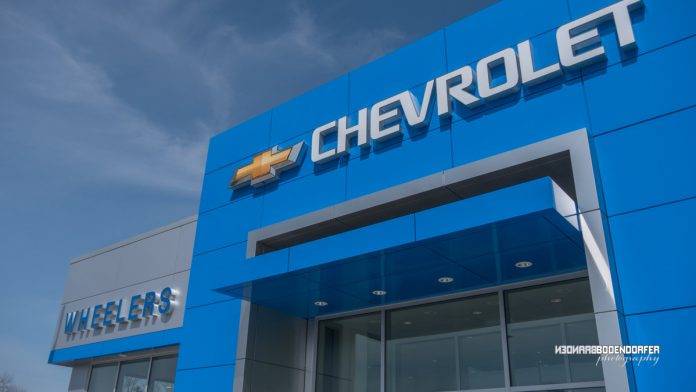 MaryAnn Wheeler's Vision for Wisconsin Rapids
OnFocus – Wisconsin Rapids: Wheelers Chevrolet of Wisconsin Rapids will open their new store to the public with a Grand Opening celebration in Wisconsin Rapids on Thursday, April 12th at 11:00 am.
Elite General Motors (GM) leadership will be on hand to help celebrate, including Detroit based Maurice Williams, who took on the critical role as General Manager for sales support with GM. He oversees teams throughout the United States responsible for order fulfillment, dealer business development, dealer diversity initiatives and operations support for Chevrolet, Buick, GMC, and Cadillac.The Wheeler Family is excited to have him join them in this celebration.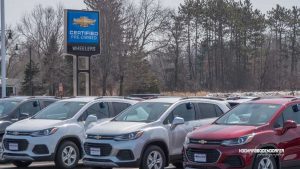 The west side of Wisconsin Rapids has seen quite a bit of change recently. The Wheeler Family started "putting Rapids back together" by acquiring the two GM brands in September 2015, first purchasing Neuville Buick from former owner Dick Neuville. Next, Ann Wheeler reached out to Lenny and Larry Ironside to purchase Ironside GMC. This brought the two franchises together for the first time in Wisconsin Rapids, creating an alignment with the market for General Motors and paving the way for the return of the third GM brand, Chevrolet.
Chevrolet was actually acquired from Wehrs in Bangor, Wisconsin. The Wehrs family had decided to focus their business on trailer sales rather than Chevrolet. Ann Wheeler and her children met with Mr. Wehrs and decided to move the franchise to Wisconsin Rapids, happily and strategically bringing the Chevrolet brand back to the city. With the downturn of the economy in 2008, Wisconsin Rapids is a market Chevy had left behind.
Because of logistics and GM requesting two separate dealerships to serve the different clientele with each brand in Wisconsin Rapids, separate Chevrolet and Buick GMC facilities were born.
In order to build two completely autonomous stores to operate and a new state-of-the-art auto collision repair center, the Wheeler Family's plans would indeed require a large area of land.  The west side of Wisconsin Rapids seemed to be the perfect fit.  Ann Wheeler and her children purchased Hank's Auto Repair next to Ironside GMC, both formerly located on West Grand Avenue, across from Kwik Trip, in 2016.
The completion of the Chevrolet store in Wisconsin Rapids is the first phase of three for the west side of Wisconsin Rapids. Phase two, the deconstruction of the current auto collision center (currently sitting between the two dealerships), is anticipated to begin in spring of 2019.  The new auto body repair shop will be located on the far east side of the nine-acre property, giving body shop manager Kim McCarthy and his expert team a beautiful place to fix and repair vehicles.
After the completion of the collision center, Wheelers plans to begin phase three. Wheelers Buick GMC currently sits in the formerly known Ironside GMC building. A remodel is to be expected, giving the store a fresh, new, updated look to better serve the Wisconsin Rapids community.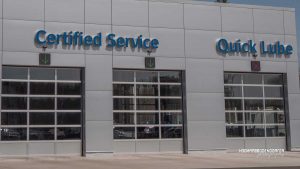 In the middle of the current Chevrolet project, the Wheeler family suffered the loss of their matriarch. A huge loss for the family, Ann Wheeler passed unexpectedly in March of 2017. Unfortunately, Ann was not able to see her dream come true. She was undoubtedly a visionary and an automotive pioneer. She had a dream for the Wisconsin Rapids community, and her children and employees have made it their mission to fulfill that dream, even if it would have to be without her.
Mary Jo Wheeler-Schueller, daughter of Ann Wheeler and President for Wheelers Family Auto Group, said, "Our mother's vision for Wisconsin Rapids is truly cherished and we are happy and excited to bring Chevrolet back to this community."
"Chevrolet is recognized as the most awarded, fastest growing brand over the last four years. To have this brand here locally for consumers to enjoy is wonderful!" added Daniel Wheeler, VP and son of Ann Wheeler.
For more information about The Wheelers Family Auto Group please visit www.wheelergm.com
 About Wheelers Family Auto Group:
'Wheelers' was created in 1964 by Dan W. Wheeler. At the time, Dan was employed by General Motors as a district manager. S&S Chevrolet in Marshfield was one of the stores he would check in on. It was during a funeral for one of the partners of S&S that discussions arose about the eldest partner wanting out of the car business. Unfortunately, the young man who had passed was the owner's "retirement plan." The question of Dan Wheeler purchasing the dealership came up, but Wheeler did not have the money. S&S Chevrolet owner offered to lend a hand and soon after, Wheelers Chevrolet was born.
Ann Wheeler (born Maryann Pernsteiner in Medford, WI), was employed shortly after the ownership transfer, in June of 1965, and became one of just a handful of female dealers in the state of Wisconsin. In 1985 she was officially named Dealer for Wheelers Chevrolet. In 1995, the Wheeler Family purchased Crown Oldsmobile, Pontiac, and Cadillac. In 2005, Ann purchased the GMC franchise from Mid-State Truck Service, cementing the future of Wheelers as the General Motors dealership in Marshfield.
In July of 2011, Mary Jo Wheeler-Schueller and Daniel Wheeler purchased a Tires Plus store on the northside of Marshfield next to Target, renaming the facility Wheelers Auto Repair & Tire Center. In that same year, Mary Jo and Daniel also purchased M&H Chevrolet in Medford, bringing the Wheeler name to Ann's hometown.
Ann Wheeler then purchased Neuville Buick in 2015 and Ironside GMC in 2016, both of Wisconsin Rapids. Her final purchase was Wehrs Chevrolet in Bangor in 2016, moving the franchise to Wisconsin Rapids.
Continuing on after the passing of their mother in 2017, the Wheeler family continued with the building of the new facilities in Wisconsin Rapids. In September 2017, Wheelers was presented with the opportunity to purchase Sebold Chevrolet in Abbotsford. As for now, the six different locations make up Wheelers Family Auto Group. Wheelers is proud to be centrally located in the state of Wisconsin and to service and give back to the communities.
The Wheelers are proud of the people who make it a successful organization and an interesting place to work. The employees and customers are like family to them. The Wheeler children will continue on with what their mother and father had bestowed upon them. In the words of Ann Wheeler, "With hard work, determination, and a little elbow grease, a person could do anything."
About Chevrolet
Founded in Detroit in 1911, Chevrolet celebrates its centennial as a global automotive brand with annual sales of about 3.5 million vehicles in more than 130 countries. In the U.S., the Chevrolet portfolio includes: iconic performance cars such as Corvette and Camaro; dependable, long-lasting pickups and SUVs, such as Silverado and Suburban; and award-winning passenger cars and crossovers, such as Malibu, Equinox and Traverse. Chevrolet also offers "gas-friendly" solutions, such as Chevrolet Cruze Eco with an EPA-estimated 42 miles per gallon highway, and the Chevrolet Volt offering 35 miles of electric driving and an additional 344 miles of extended gasoline range, according to EPA estimates. Most new Chevrolet models offer OnStar safety, security and convenience technologies including OnStar Hands-Free Calling, Automatic Crash Response and Stolen Vehicle Slowdown. More information regarding Chevrolet models, fuel solutions and OnStar availability can be found at www.chevrolet.com.