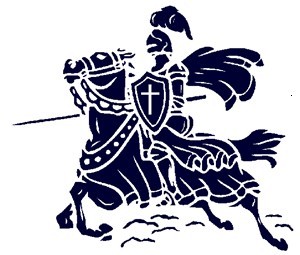 PLAINFIELD – The Marshfield Columbus Catholic soccer team won its seventh-straight game, rolling to a 9-1 win over Tri-County in a Central Wisconsin Conference match Thursday.
With the victory, the Dons improve to 7-1 overall and 5-0 in the CWC.
Columbus scored seven times in the first half as both Kellen Delaney and Nadim Torbey netted a hat trick in the first 29 minutes.
Delaney got things rolling with a goal just 17 seconds into the contest and Torbey had his first goal just 3 minutes later.
Both Delaney and Torbey each had two goals before halftime, and Kellen Heinzen added another as the Dons went up 7-0. With the three goals, Torbey has totaled 100 in his four-year career for the Dons.
"This is very rare," Columbus Catholic coach Jeff Edwards said of Torbey's accomplishment. "I liken it to 1,000 points in basketball, but it still happens less. The top 10 all-time in the state for goals scored in a career has the No. 10 player at 104 goals. Nadim has a great chance to end up in the top 5 all time in the state by the time he is done."
Annika Brown and Tom Nystrom scored in the second half to finish off the scoring for Columbus Catholic.
Columbus returns to action Monday at home against Amherst. The game begins at 5 p.m. at Griese Park.
Dons 9, Penguins 1
Columbus Catholic 7 2 – 9
Tri-County 0 1 – 1
First half: 1. CC, Kellen Delaney (Nadim Torbey), 0:17; 2. CC, Torbey (Dylan Porter), 3:30; 3. CC, Delaney, 12:17; 4. CC, Torbey (Dylan Porter), 24:42; 5. CC, Torbey (Zach Olson), 26:10; 6. CC, Delaney, 28:45; 7. CC, Kellen Heinzen, 37:20.
Second half: 8. CC, Annika Brown (Torbey), 56:23; 9. CC, Tom Nystrom, 60:31; 10. TC, Brad Truel, 75:33.