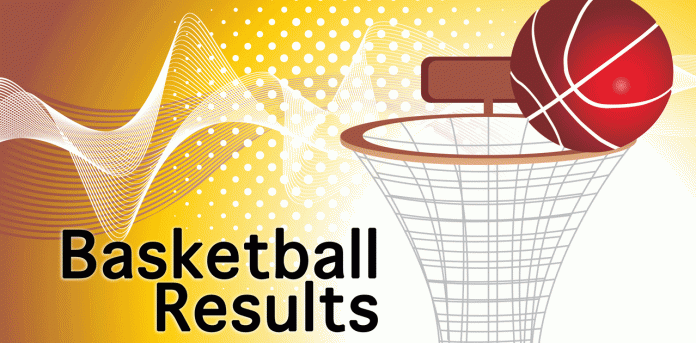 Tiger Boys Basketball Recap: Hodags Cage Tigers
By Malachi David- The Rhinelander Hodags came to visit on Tuesday night for a boy's basketball matchup.
Both teams were patient as the game started, as they started the first two minutes without scoring.
The Tigers jumped out to the first lead of the game with a three-pointer by Reed Miller. Seth Anderson added a second bucket to give the Tigers a 5-0 lead.
Rhinelander would find their way on the board next. The teams then battled back and forth for the rest of the first half. They went into the locker rooms with the Tigers leading 33-31.
Marshfield came out in the second half with a 7-0 run. With the score 40-31, it seemed the Tigers were poised to take the game.
Rhinelander was not to be denied, though. They went on an 16-0 run to go up 47-40.
Marshfield would fight back into the game as time ticked away. They managed to get the game within one point in the last minute on another three-pointer by Miller.
They then fouled Rhinelander to make sure they got a possession yet. The Hodags made both free throws to take a three point lead.
Down 64-61, the Tigers had the last possession, but were unable to capitalize on a final shot.
The Tigers were led in scoring by Anderson with 30 points. Miller added another 17 points.
Miller was also able to grab 11 rebounds to get a double-double. Isaac Meverden added five rebounds and four assists, while Brant Bohman added another four assists while scoring 10 points.
The Rhinelander Hodags were led in scoring by senior Owen White, who scored 28. Fellow senior Brad Quade added another 13 points.
The Tigers next game is on Friday. They will travel to D.C. Everest.