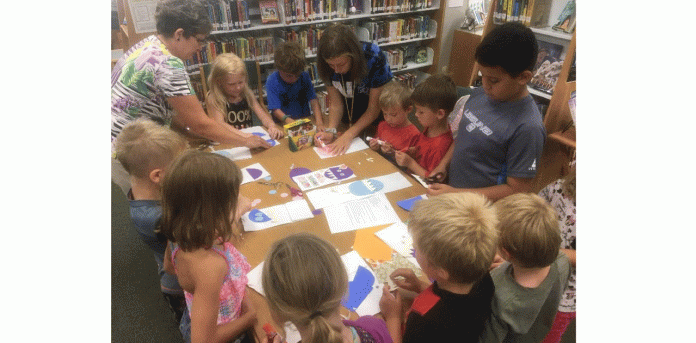 Rookie Rockets Learning Center
From the Rocket Newsletter  – Summer at Rookie Rockets was filled with so much fun.  One day each week in July we walked to the Public Library where Ms. Audrey had a craft set up for us to do as part of their summer reading program. Thank you Ms. Audrey for all of the hard work you put into having these craft days, we really enjoyed them. Playing at the park and having a picnic lunch was also part of the fun we had on those days.
Throughout the summer we enjoyed many water fun days. Running through the sprinkler or sliding on the slip 'n slide, while listening to Caribbean music, helped us all stay cool on those hot summer days.
The Jr Rockets spent time in the kitchen creating delicious masterpieces for all of us to enjoy. It was difficult to decide which was our favorite because we loved every one of their creations. Thank you Jr Rockets for sharing your talents and creating fun and great tasting treats for us.
If, now that the school year has begun, you find yourself in need of care for your child…please contact Sheri at 715-659-2409 ext. 1230 or sschuh@spencer.k12.wi.us
We'd love to have your child join us in days of fun and learning. Rookie Rockets is proud of the family-home-like atmosphere we provide while caring for every child in our care.