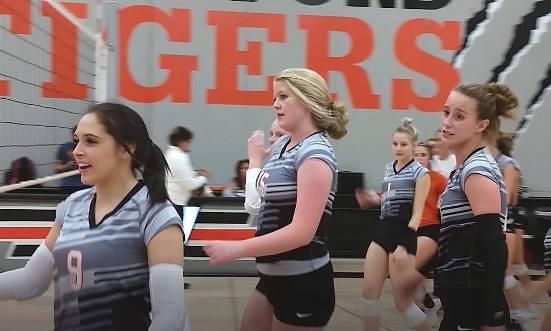 STRATFORD – The Stratford volleyball team continued its dominance this season with a 3-0 sweep of Amherst in nonconference action Thursday at Stratford High School.
The Tigers won 25-8, 25-10, 25-18, to remain undefeated this season.
Mazie Nagel had 13 kills, Blaire Lindner added 10 kills, and Jadyn Dahlke had 23 assists, five service aces, and eight digs for Stratford.
Brooke Peterson added seven kills and 16 assists for the Tigers.
Stratford will compete at the Marawood Conference crossover meet at Abbotsford on Saturday.