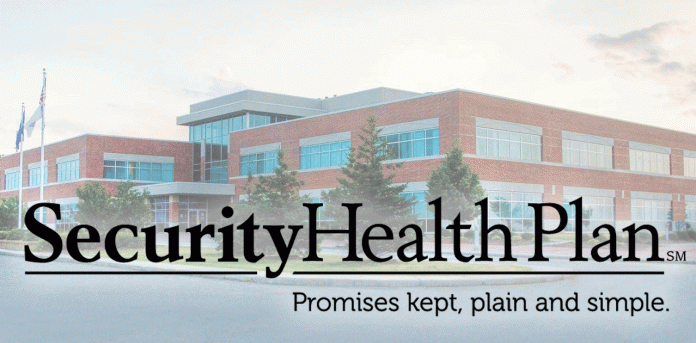 Security Health Plan supports Marathon County Child Development Agency Head Start with behavioral health screenings
MARATHON COUNTY – Security Health Plan recognizes that healthy minds are an integral part of healthy lives. That's why it is proud to announce Marathon County Head Start as one recipient of the $125,000 total in school-based grants it is awarding. The grants provide the Behavioral, Emotional and Social Traits (b.e.s.t.) universal screening for 72 recipients during the 2017-18 school year.
"Like the vision screenings Wisconsin schools have required since 2001, the b.e.s.t. screening helps educational professionals identify behavioral health and risk factors. It then offers data-based solutions when they can have the greatest impact – while children are young," said Eric Hartwig, Ph.D., school psychologist, former administrator of pupil services for the Marathon County Children with Disabilities Education Board and developer of the b.e.s.t. screening.
"Other than family, no one spends more time with children than teachers. It's natural to use their observations of 26 specific behaviors that are predictive of problems now or in the future to provide children with additional support."
Head Start especially recognizes the impact of family and the importance of supporting them with community resources. Head Start provides development and education services to at-risk preschoolers and their families in order to give all children the opportunity to succeed.
Director of Education Services/Associate Head Start Director for the Marathon County Child Development Agency Nicole Guthrie said, "Head Start services are family-centered, but parents need help. We coordinate with community organizations to better support parents in their work and child-rearing roles. The b.e.s.t. program is one of the many strategies we can employ for positive outcomes for the children and families we serve."
Security Health Plan is collaborating with Mindfield LLC, to train the 992 educators at recipient schools and programs in 17 counties. Educators will learn how to use the b.e.s.t. screening as an effective early intervention tool to benefit their more than 16,746 students.
We are grateful for the chance to use the b.e.s.t. screening as we work towards our mission to improve children's overall well-being and prepare them for successful lives, said Guthrie.
"We know healthy minds and behaviors can open up opportunities for children to succeed academically. We want every child to have the best possible chance to learn," said Jay Shrader, Marshfield Clinic Health System vice president of community health & wellness.
Security Health Plan has invested in b.e.s.t. since 2013.
"Our participating educators have found the screening so helpful that we've chosen to not only continue our investment in behavioral health, but to expand it. Our initiative is meant to address the limited behavioral resources available to Wisconsin educators, and we want more children and educators benefit," said Shrader.