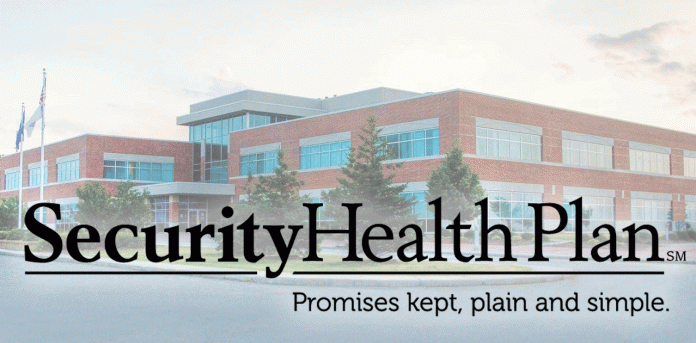 Prevention of Drug Abuse a Top Local Health Priority
Let's say you've gone without water for three days. Your brain registers your craving as the size of a softball. No food for five days, and your craving is basketball-size. And if you have an opioid addiction, or opioid use disorder, and do not have access to the substance you're abusing?
"According to the craving model, your craving is the size of a baseball field," Michael Larson, Ph.D. in Pain/Health Psychology and Director of Scheduled Medication Policy at Marshfield Clinic Minocqua Center Pain Clinic explained. "Which means you'll go to great lengths to satisfy your craving – and anything the health system does to treat your disorder will have to tackle a problem the size of a baseball field."
More than 40 Americans die each day from overdoses involving prescription opioids. The toll has led Security Health Plan of Wisconsin to join Wisconsin's state health plan, the Governor's Task Force on Opioid Abuse, and many communities in making the prevention of drug abuse a top health priority.
Security Health Plan is investing up to $150,000 in Prescription Drug Abuse Prevention Grants to support communities in their efforts to prevent the misuse and abuse of prescription drugs. Funding may be used to develop new projects or programs, or to improve existing programs.
"Security Health Plan wants to help communities reverse the frightening epidemic, improve the health and safety of our communities, and relieve the financial strain opioid abuse puts on health systems," said Sue Wilhelm, director of Security Health Plan Pharmacy Services.
"Few people ever intend to struggle with an opioid use disorder, but as many as 1 in 4 people who receive prescription opioids for long-term pain eventually do. We want to intervene," she said.
Reducing unhealthy and risky prescription drug use will help relieve the annual $78.5 billion opioid dependence costs the healthcare system, according to the Center for Disease Control. What's more, it will combat the rising count of opioid-related deaths in Wisconsin: From 2003 to 2014, the count rose from 194 to 622, making opioid-related deaths a leading cause of injury deaths in Wisconsin.
Larson said integrated care models have a unique advantage when it comes to addressing the issue.
"When all aspects of care are connected, all the pieces of information are brought together more quickly and we can identify issues before they become major problems. Security Health Plan has wonderful analysts who can spot that one of our members, one of our neighbors, might need help. They prevent health problems that are hugely disruptive to individuals' lives and costly to the health system. Prevention is where we'll help people most and get the most bang for our buck as a system – savings that will be passed on to patients and members."
Help Security Health Plan intervene. The grant application deadline is April 14, 2017. To learn more or to submit an application, please click here.