Festival Foods Kicks Off Salvation Army Red Kettle Campaign
Submitted to FOCUS – Festival Foods is pleased to again partner with the Salvation Army to host the Red Kettle Campaign at its 28 stores across the state beginning this month. In 2016, Festival Foods Red Kettles brought in a total of $479,000, an increase of more than $35,000 from 2015.
Money raised during the campaign stays local in each community and is used by the Salvation Army to provide assistance throughout the year to neighbors who face poverty, sickness, unemployment and rising expenses.
Festival Foods encourages associates to promote the campaign and volunteer as bell ringers. The company also displays special signage in stores and offers guests the option of adding a $1 or $5 donation to their grocery totals during checkout. One hundred percent of donations are passed on to the Salvation Army.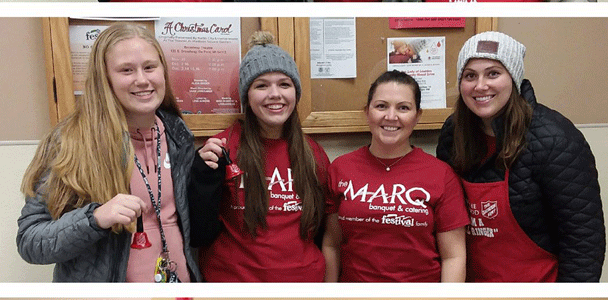 "Festival Foods is proud to promote the Red Kettle Campaign in our stores again this year," said Festival Foods President and CEO Mark Skogen.
"We know that many of our guests want to support the effort but don't always have cash on them, so we hope that offering to add on to their grocery totals is a convenient option that will increase the funds raised for those in need in our local communities," Skogen added.
Volunteers are critical to the campaign's success; visit your local Salvation Army website to register. One- and two-hour shifts are available to accommodate busy schedules. The Salvation Army encourages individuals, families, churches, civic groups and corporations to consider volunteering this year to help make the campaign a success.