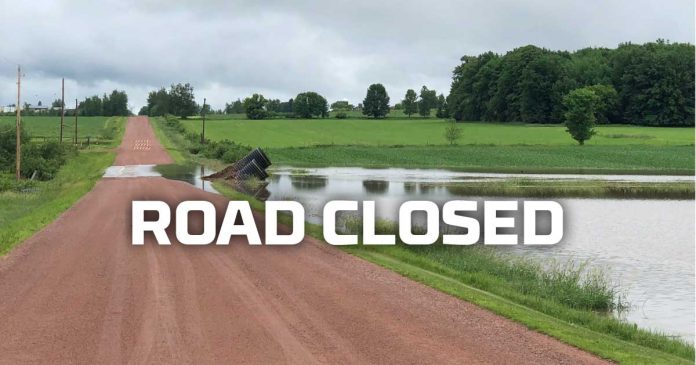 June 19th, 2018 – Overnight Rain continues to bring havoc to Central Wisconsin.
Townships, Villages, and Local Cities are reporting Road Closures Due to roadway washouts and other hazards.
Road Closures:
Drake Ave, State Highway 97 to Pine Street
Galvin Ave, Elm Stree, to Birch
Galvin Ave, Elm, to Highway C
Birch Street, State Highway 97 to Cayman Ave
These roads will be closed until repairs can be made in the next few days. Thank you for your cooperation.