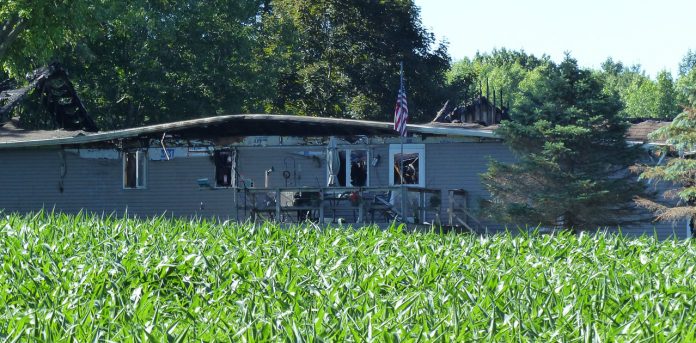 Richfield – July 5 about 2:45pm the Richfield Rural Fire Dept, along with Arpin Fire Dept, Cameron Fire Dept, Rock Fire Dept, Hewitt Fire Dept, Pittsville Fire Dept, Vesper Fire Dept, Central RIT and the Wood County Sheriff's Dept responded to 7785 Richfield Drive in the Town of Richfield for a report of a house on fire and resident possibly still in side. Upon arrival the house was found fully engulfed showing flames and heavy smoke.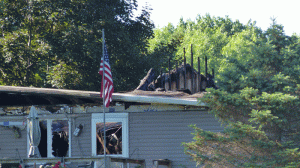 The resident was located and was out of the structure. An ambulance responded to the scene to check the resident that was in the house at the time the fire started. The resident was assessed and not transported from the scene. The house was severely damaged. The cause of the fire is under investigation at this time and fowl play is not suspected. The house was occupied by 2 people and they are staying with family at this time.
On July 4 around 9:30 p.m. on Grant Road in the Town of Hansen, the Richfield Fire Department along with Vesper, Arpin, Richfield and Rudolph departments responded to a fire at a residence that also functioned as an auto body shop. The fire caused devastating damage to the property. 
The Red Cross is assisting property owners Greg Plawman and Sarah Schmoll, and their four children. The family also experienced a house fire on June 13, 2017. No injuries were reported in either fire.