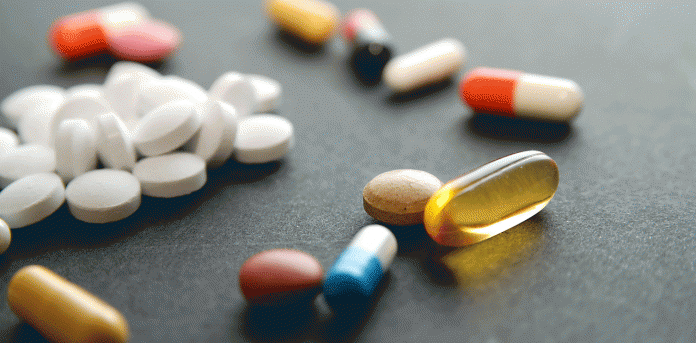 Marshfield Police Department Hosting Event at Shopko on April 29
Have you been wondering what to do with those prescription drugs that have been piling up in your medicine cabinets? Worrying that someone is stealing and abusing your prescription drugs? Prescription drug abuse is a growing public health concern affecting all segments of the population.
In an effort to limit prescription drug abuse, local law enforcement in collaboration with Marshfield Clinic, Marshfield Area Coalition for Youth (MACY), Groundwater Guardians, Healthy People Wood County, Wood County Health Department and Wood County UW-Extension are participating in the Drug Enforcement Administration and Wisconsin Department of Justice prescription take-back event from 10 a.m. to 2 p.m. Saturday, April 29, at the following locations in Wood County:
Pittsville Police Department – 5318 First Ave., Pittsville
Port Edwards Police Department – 201 Market Ave., Port Edwards (11 a.m. to 1 p.m.)
Shopko – 1306 N. Central Ave., Marshfield (Hosted by Marshfield Police Department)
Town of Rome Police Department – 1156 Alpine Drive, Nekoosa
Wisconsin Rapids Police Department – 444 West Grand Ave., Wisconsin Rapids (9 a.m. to 12 p.m.)
Wood County Courthouse – 400 Market St., Wisconsin Rapids
An additional collection hosted by Marshfield Police Department will be held from 9 a.m. to 4 p.m. Friday, April 28, at Marshfield Clinic (Main Lobby), 1000 North Oak Ave., Marshfield.
Bring: Prescription (controlled and non-controlled) and over-the-counter medications, creams, liquids (must be in the original packaging), non-aerosol sprays, inhalers, ointments, patches, pet medications, vials and needles/sharps (accepted at Marshfield locations only).
Do not bring: Aerosol cans, bio-hazardous materials (anything containing a bodily fluid or blood), household hazardous waste (paint, pesticides, oil, gas), illegal drugs, mercury thermometers, oxygen tanks/ nebulizers, personal care products (shampoo, soaps, lotions, sunscreens, etc.) or radioactive cancer medications.
Those who cannot attend these take-back days can drop off unwanted medications at a Wood County law enforcement agency. For more information and a listing of additional take back sites throughout Wisconsin, visit http://doseofrealitywi.gov/drug-takeback/find-a-take-back-location/. For questions, contact Ashley Normington at 715-221-8421 or [email protected]