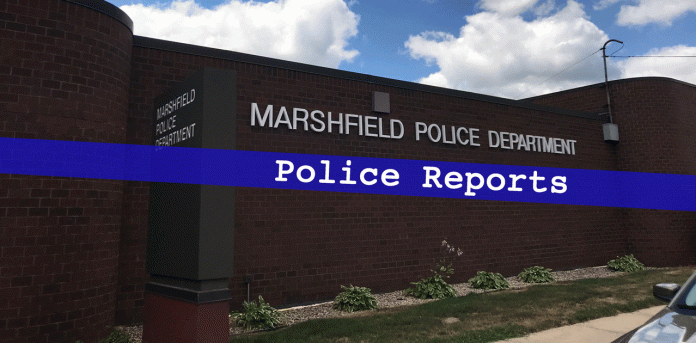 Marshfield Police Department Police Reports – September 9, 2018
09.07.18 (Reported), 08.30.18 incident: Victim reported that something struck her vehicle causing two separate dents in the driver's door while it was parked at Walmart in Marshfield. It is unclear what exactly caused the damage as the vehicle was parked out of view from any security cameras.
09.08.18 at 3:36am: Officers were dispatched to a report of a person lying in the middle of the road. It was discovered that there was a disturbance that occurred and a 31 year-old female was taken into custody for Domestic DC. She was released after posting bond with a mandatory court date.
09.08.18 at 11:41pm: A 39 year-old Marshfield man called to report a disturbance with his 35 year-old girlfriend after they argued over who consumed the last beer. The girlfriend was taken into custody for a charge of Disorderly Conduct-Domestic and a Probation hold. The man was also taken into custody for a Probation hold. The couple was booked and then transported to Wood County Jail on separate transports.