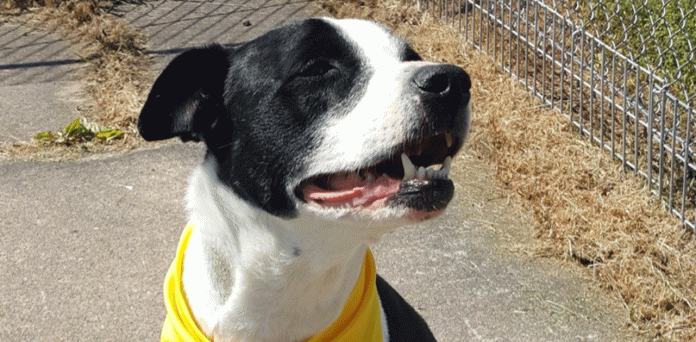 Marshfield Area Pet Shelter Pet of the Week
Submitted by a Marshfield Area Pet Shelter Volunteer
My name is Doc and I love people! I am 6 years old but that does not stop me from playing my favorite game of "tag" with people. I would love to have a running partner to help me stretch my legs. When I first came to the shelter I was really worried and I began a nervous habit of licking my front legs (like people who chew their finger nails) which created small sores.
However, I am now adjusting to life here at the shelter and the wonderful volunteers who keep me company and my lick sores are healing really well! I also may be big in stature but really I am a lap dog. Whether we are running and playing outside or lounging inside watching TV, I am happy as long as I'm by your side. I would love to have a home for the summer so I can run and play out in the beautiful weather with my new family!
If interested in adopting, please visit the Marshfield Area Pet Shelter's Adoption Center located across from Furniture & ApplianceMart inside Marshfield Mall from 4:30pm-6:00pm Monday-Friday and Saturday 11am-2pm. To view all our adoptable pets and complete our online adoption application, go to our website at www.MarshfieldPetShelter.org/adopt.