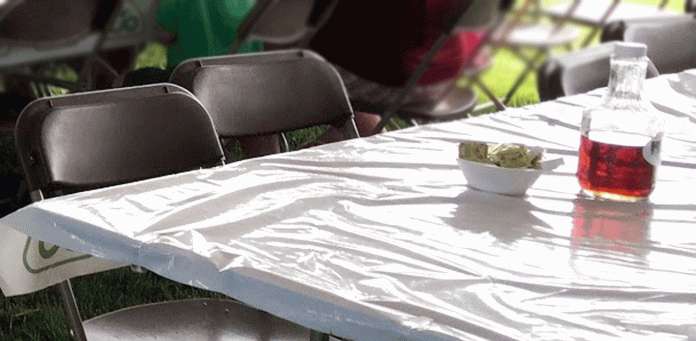 Fees Will Help Recoup Costs of Delivering Equipment
The Parks and Recreation Department will begin implementing a fee schedule for delivering commonly requested equipment for public events starting in 2019.
The main reasons for the fees is to recoup some of the department costs, such as staff time and vehicle use, and to replace damaged or worn products, said Ben Steinbach, Park Maintenance Supervisor.
Staff and fleet expenses were tracked for 2016 and 2017. In 2016, these costs were $47,064 for delivery to 27 special events, and in 2017, 33 special events cost $40,817. The department provides equipment for public events and does not deliver for private events like weddings or parties. Common delivery items include picnic tables, folding tables, folding chairs, trash receptacles, bleachers, and white fence panels.
Under the fee schedule, each individual item would have a cost for its use. Fees were calculated by the cost of staff time and use of vehicles to transport equipment.
After tabling the item for further discussion at the April Parks, Recreation, & Forestry Committee meeting, the fee schedule passed at the June meeting. With concern over the impact of the fees on users in mind, instead of trying to recuperate the full delivery cost, the committee goal for the first year would be to start at 50% and review the fee schedule again at the end of the year.
During the meeting, committee members hoped that the fees would encourage organizers to review their equipment needs and control requests. The fees could also provide additional revenue in the 2019 budget.
The department planned to reach out to organizers to make them aware of the change.