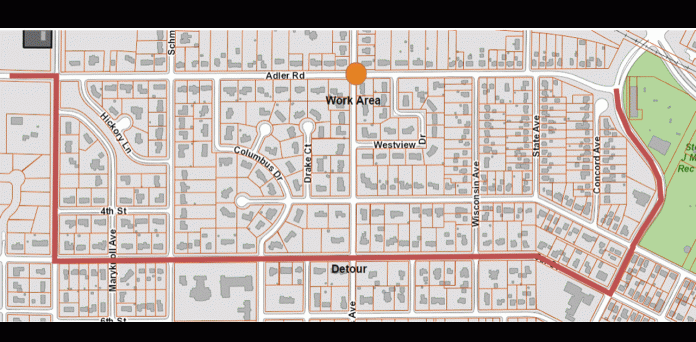 Adler Road – Road Closure
Marshfield Utilities will begin a water main rehabilitation project beginning on May 3rd, 2017 on Adler Road at the intersection of Adams Avenue. This water main project will require closing this intersection. This project is expected to 2 to 3 days.
A detour will be signed for this work. The detour will use Oak Avenue to 5th Street to Lincoln Avenue.
If there are questions concerning this project, please call Marshfield Utilities at (715) 387-1195.
Road Closures can be found on the City's website at:
www.ci.marshfield.wi.us
Tom Turchi, City Engineer