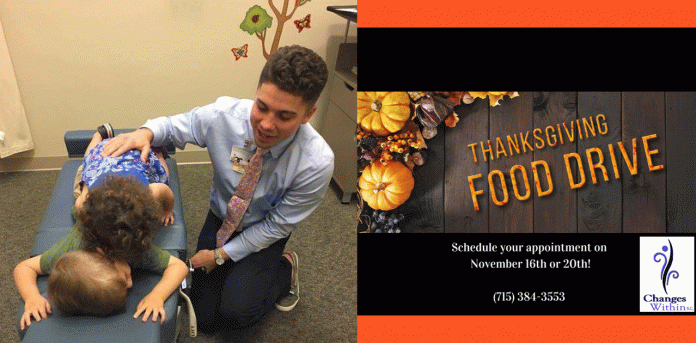 Marshfield's "Changes Within SC" Welcomes New Chiropractor
Dr. Devin Reissing, a Pediatric and Family Wellness Chiropractor, recently joined the team at Changes Within SC (200 Air Park Rd), a local chiropractor that emphasizes improving health.
A recent graduate of Palmer Chiropractic in Davenport, IA, Dr. Reissing joined Dr. Patti and team at Changes Within while completing his preceptorship this past summer.
"I am so excited to be here in Marshfield to help educate the community on how to gain and maintain health through chiropractic and lifestyle," said Dr. Reissing. "What drives me each and every day is helping others reach their health goals. I want to help as many people in my life as possible, especially children. Working at Changes Within gives me that opportunity because it is the only Pediatric Chiropractic office in Marshfield."
Dr. Devin has an incredible experience battling a diagnosis of Lyme disease and Type 1 diabetes while completing chiropractic schooling. He loves to share his story with anyone who would like to hear more on how he has been able to gain his health back from this horrific disease, naturally through chiropractic and lifestyle modification.
In his free time, Dr. Reissing enjoys all things sports, especially cheering on the Green Bay Packers.
"Packers football is what occupies my time outside of the office in addition to my two year-old German Boxer, 'Curry'," he said. "Family is what brought my wife and our dog to Marshfield."
Dr. Reissing and wife, Ashley, are expecting their first child this winter. To celebrate the importance of family and chiropractic, they are helping with a Thanksgiving food drive at Changes Within.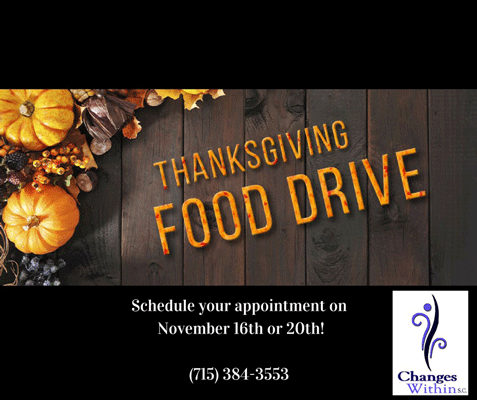 Changes Within is hosting a Thanksgiving food drive to help families in need during this
time of year, offering complimentary new patient consultations, examinations and x-rays with a donation of a bag of nonperishable foods on November 16th and 20th. Call their office at (715) 384-3553 to schedule an appointment for you or your child today.
"Community members should participate in order to help underprivileged families," said Dr. Reissing. "For those families that participate in the food drive, they will have the opportunity to receive Chiropractic care for their families at the only pediatric Chiropractic office in Marshfield."