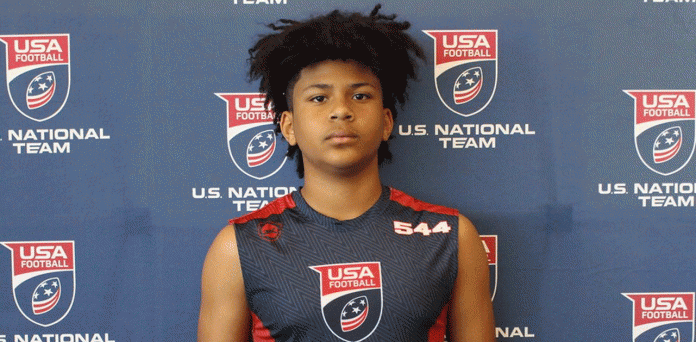 Trey Bixby will Attend Development Games Next Month
Marshfield teenager Treyton (Trey) Bixby's football career kick-started last month. Hand-picked by the U.S. National Team program, Bixby, age 13, will participate in the organization's Development Games this summer as a Defensive Lineman.
These invitation-only football events are the final step of the U.S. National Team player training and evaluation pathway, featuring the best players from across 30 Regional Development Camps held nationwide each spring. Players are selected based on talent, leadership, and character.
What started with flag football in kindergarten, then progressed to tackle football in Third Grade, has quickly become a lifelong passion for the young player.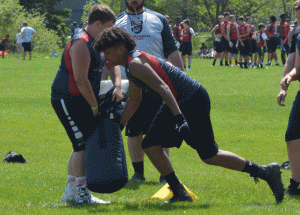 "It allows me to be physical in a constructive way," said Bixby. "I can shut off from any issues or stressors for the hour or more on the field and just have fun playing the game, being physical and helping my team succeed."
Last summer, Bixby played in a Gatorade National Tournament in San Diego with his former team from Arizona, the Arizona Flames.
"We moved to Marshfield in December of 2015 and our Flames team won the 12u state title earlier that fall, which qualified us for the national tournament," he said. "It feels great to get these types of opportunities playing football at such a young age."
Bixby's road to the National Team officially began in Minneapolis last month, with a regional camp and tryouts.
"There were about 200 kids in total there trying out and competing. There were a total of four practices over two days. A lot of teaching and fundamentals overall. I learned a lot while I was there," he said.
Shortly after camp concluded, Bixby was selected to participate in next month's Development Games, which will take place in Canton, Ohio.
"I'll be there for a full week practicing, and then we have a big game on the Saturday after to close out the week," he said. "I'm excited most of all to see how I do against my peers outside the area I live in. It will allow me to see how good I really am or can be, and will be nice to see where I stack up and areas to work or improve on."
Bixby also hopes to increase his football IQ and understanding of the game.
"I hope to leave there with things I can continue to work on to improve as a football player," he said, adding that he hopes to take football as far as he can.
"Meaning play at the highest level that my body or skills will allow," he said. "I'd love to play in college football one day."