Seniors to Move from Mall Space to Second Street Community Center
Marshfield seniors will have a new place to call home next month, with the opening of the Marshfield Community Center. For decades, seniors enjoyed the space in the former Senior Center, which was removed to make room for the new Everett Roehl Marshfield Public Library.
For the previous 2.5 years, seniors have leased space at Marshfield Mall as they awaited the new center.
With the completion of the new Community Center, seniors are currently preparing for the move into the new location, which will offer more space, additional activities, more pool tables, and easy access to the Parks & Recreation Department.
Butch Walsh has been a regular at the Senior Center for about thirty years, and is looking forward to the larger quarters, better sound and lighting, and parking.
"We welcome one and all with open arms," he said.
Jean Doty has served several years as Secretary for the center's Board of Directors and was recently elected President.
"I originally accepted the invitation to be on the board because my Mom went to the center several times a week to play cards and I was anxious to meet some of the people she talked about every day," said Doty. "I found that I totally enjoyed meeting them and appreciated this wonderful, safe facility that provided various activities for community seniors."
Doty is excited about the move to the new Community Center, especially for the new amenities and opportunities it will offer. This includes a kitchen with a stove (donated by Butch and Shirley Walsh), and the space to schedule multiple activities at once.
"Multiple senior activities can be scheduled at the same time and there will be no need to cancel or move an activity," said Doty. "I play pool with a bunch of ladies on Tuesday mornings, so it will be nice to utilize a larger, designated room with more pool tables. Through a generous donation we were able to install a bingo board which will help our bingo players know which number has been called. Also, our square dancers will have a room without carpet to dance on—thanks to the generosity of the Joe Dolezal family."
Doty added that the group will continue to schedule entertainment for monthly potluck dinners and the annual Spring and Holiday dinners and summer picnic without having to worry where they will be able to set up due to limited electrical outlets at the current location.
"We are talking with the senior group and giving them information about the move, and they were able to take a tour of the building about a month ago to see the rooms," said Kelly Cassidy, Parks & Recreation Supervisor.
Cassidy said that seniors have expressed concern about moving to yet another new area, but for the most part are excited about the opportunities the new space provides. The initial move to the mall was also apprehensive.
"Change is always hard. Our department will make sure the move goes smoothly and work out the problems that might happen," said Cassidy. "We would love to see the number of seniors that participate in the activities grow."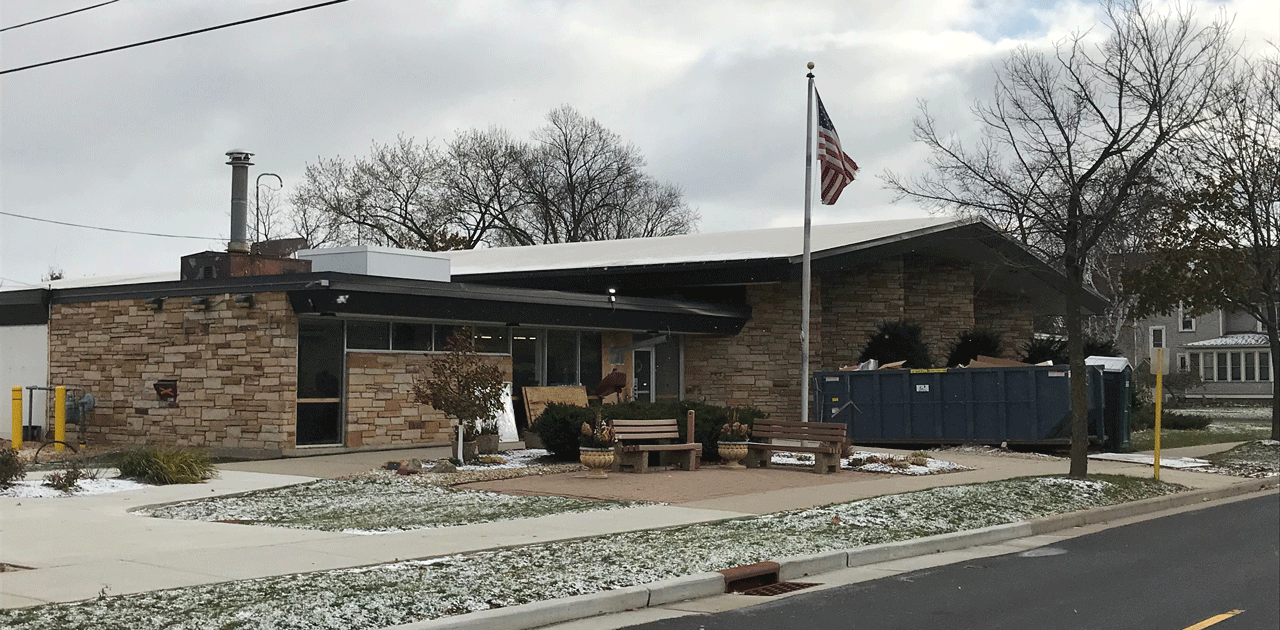 Dreading yet another move, some seniors hoped to stay at the mall location. However, costs were prohibitive.
"They would have to pay the rent and the utility bills, which is not an option as the group doesn't have the money to do that," said Cassidy.
"Any move is a challenge, and this move will be no exception, I'm sure," added Doty. "One concern that some members have is that there won't be a room big enough to accommodate the number of tables and chairs needed for card parties and still allow ample space in-between for walkers, wheelchairs and those with a cane to move around.
However, we have been assured by Parks and Recreation staff that we will have access to rooms big enough for activities."
Another concern for Doty and others is that 'users' of the rooms will be responsible for setup and takedown of the tables and chairs needed to play cards and bingo.
"There are not a lot of members who would be able to provide this service," said Doty. "That said, I don't know too many people who embrace change, but I know with patience and perseverance we will make everything that goes along with this move and relocation work!"
Doty added that she is still disappointed that the Aging and Disability Resource Center – Central Wisconsin is not going to be a part of the Community Center, however is happy that the new facility will provide the opportunity for the senior center to create new and/or expand programs and activities.
"It is also a welcomed addition to the Marshfield community in that it will offer much-needed meeting space for area organizations to reserve and enjoy," she said.