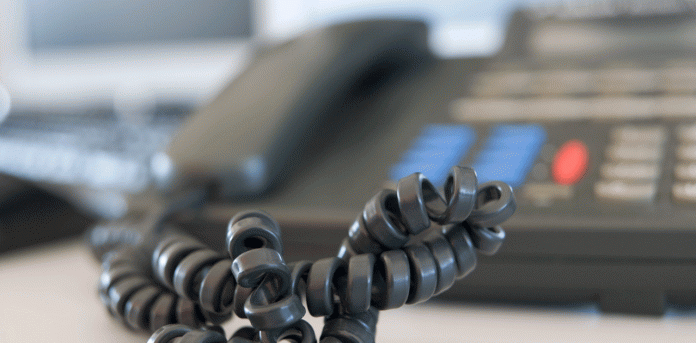 Latest Scam Phone Calls Posing as IRS
With scam phone calls again making their way onto Marshfield area answering machines, Marshfield Police Department reminds residents to be wary of responding to suspicious messages, and to never provide financial information, Social Security Number, or other personal information to unverified sources.
The latest infiltration has been a caller posing as someone from the Internal Revenue Service (IRS), claiming that they have issued an arrest warrant for the receiver, who has been accused of fraud (see video).
Because of this, Police Chief Rick Gramza reminds residents that the IRS will not reach out via telephone. Rather, the organization will send all correspondence through mail.
"The IRS is not going to call you. If there are some mistakes found in your tax return, they will notify you by mail," said Gramza.
Gramza encourages those who do receive a mailing about their tax returns to reach out to an accountant before responding, both to verify the authenticity of the document and to receive the necessary assistance.
"We are not an expert by any means. They deal with the IRS on a weekly basis," said Gramza. "We have some connections to the IRS office in Wisconsin, but it's easier to just go to your local accountant and get the resources they can provide."
Additionally, to further discredit this scam, he adds that in his twenty years in law enforcement, he has never heard of the IRS asking the department to arrest anyone.
"It would need to be a federal agency to charge someone federally," he said.
Gramza added that there have been similar phone scams throughout the years, but there is little action he and his staff can take.
"In the past, there have been those who have returned a call, given a bank account number, and now they realize that they are a victim. Unfortunately, when it's gotten to that point, there's not a lot we can do," said Gramza.
"If you give your information, your credit card or banking account number, there is nothing we can do to help you get your money back. It's not that we don't want to, there's just nothing we can do to get your money back from an international group," he said.
The same enforcement limitations apply to telemarketers.
"There's little enforcement action we can take on those telemarketers. We're not going to mail them a citation because we don't know if they are giving us their real identity and also because they are never going to pay the ticket," he said, adding that for a call to qualify as "harassment," it has to be an ongoing action that either intimidates or harasses an individual.
Though not able to enforce much justice in the instance of phone scams, the department is dedicated to educating the public before a problem occurs.
"We try to get on the front end of the problem," he said.