Volunteers Working on New Exhibits in Expanded Basement Space
While the upstairs tenants of the new Marshfield Community Center are excited about the future in their new digs, downstairs, dedicated volunteers are busy resurrecting Marshfield's past.
Formerly operating with just 800 square feet in the basement of the Marshfield Public Library, the Historic Preservation Association's "Lest We Forget" Marshfield Museum will be expanding to a space of about 3,300 square feet in the new community center.
"We aren't walking into a new facility. We're walking into bare bones," said Shirley Mook.
"We're picking up about 2500 square feet, but it's going to fill up fast," said Mike Feirer, one of the key volunteers for the museum. "Most people don't realize what we're all doing down here."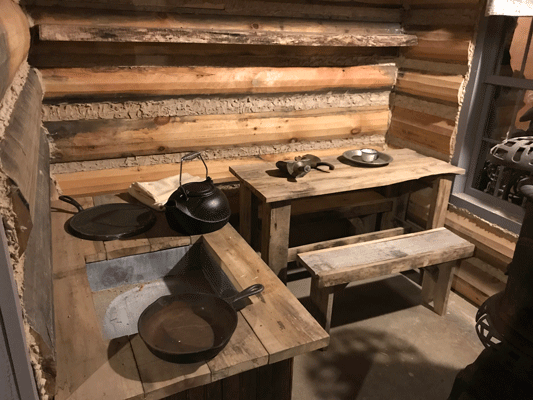 Previously dedicated to Marshfield's military history, the new display will encompass various aspects of Marshfield's history, including a display of the Great Fire of 1887 and life-size Louie Rivers' Log Cabin (Marshfield's first permanent settlement).
"It's been exciting to plan things and visualize how it's going to be, because there are so many artifacts," said Rosalee Bump, Historic Preservation Association Vice President and volunteer.
After construction started upstairs, the museum closed in April 2016 to the public. Volunteers continued working until asbestos needed to be removed upstairs. Once that was complete, they returned to work recreating Marshfield's past, but with limitations.
In addition to developing the new space, volunteers have also been fixing the former space, including cleaning the mess left from drywall dust and other construction side-effects.
"It's a major undertaking," she said. "It's not only working on the new, but the old too."
With more room to display, there will be several exciting changes to the museum and its exhibits.
"In the military section, the major change will be the Civil War exhibit," said Mook. "That's going to be dedicated in memory of Tom Drendel. His wife, Laura, is donating all of Tom's memorabilia, so we'll have Civil War uniforms and many other artifacts, so that will become the focal point of the entrance."
The museum will also be incorporating more war memorabilia, including a new expansive uniform display and a large crocheted American flag that was originally located in the former Senior Center. The latter is dedicated to memory of Stan Sommers, a POW and survivor of the second Bataan Death March. (Do you know anything about this flag- let Shirley know!)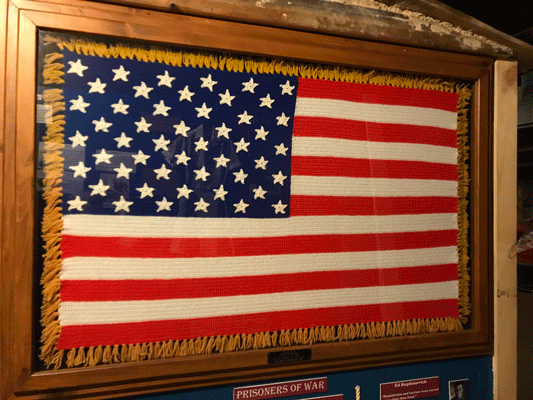 Other new displays will highlight the Town of McMillan, the Upham family, medical history in Marshfield, schools, the railroad, St. Joe's School of Nursing, Roddis Lumber and Veneer Co., Hobo Jungle, Agriculture, historic businesses, the Adler story, clothing from the Roddis dress collection and much more – all part of a larger "Streets of Time" exhibit that features the Log Cabin as its signature piece.
"It's a continual work in progress," said Mook. "I enjoy preserving the history of this community, being able to preserve what has been our history through the years. I think most people that do not study history will be amazed."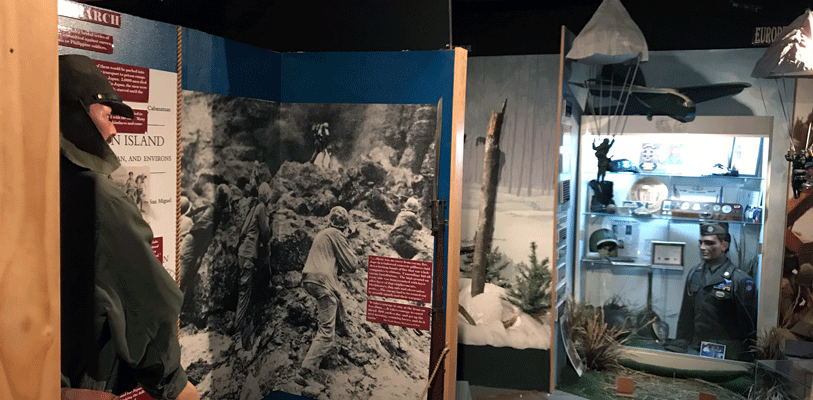 They hope to reopen at least a portion of the museum in December, but this will depend onhow much they are able to get done. Anyone with local artifacts they are willing to contribute to the exhibit are welcome to contact Mook at 715-384-5867.
Dedicated volunteers are always needed. The Cabin alone took hundreds of volunteer hours, so passionate workers are a must!
"We're a very dedicated volunteer group," said Feirer.
"We need people who are willing to get their 'hands dirty'," said Mook. "Paint is on our clothes consistently."
Monetary donations are especially needed to help cover construction costs. Checks can be mailed to Historic Preservation Association, PO Box 423, Marshfield, WI 54449. The Association is a 501(c)3 tax exempt organization.