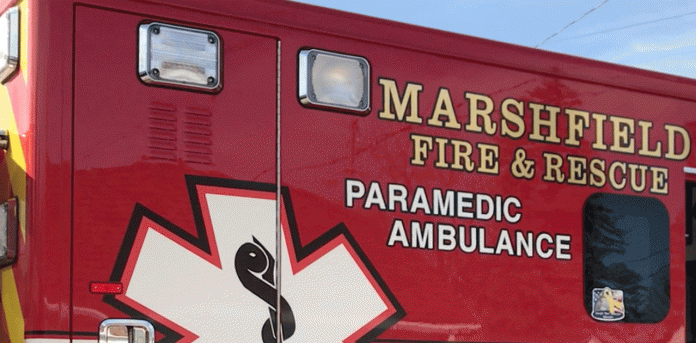 Department Now Employs 21 Critical Care Paramedics
Marshfield Fire & Rescue Department responds to more than 2,500 ambulance calls every year, and a recent completion of a Critical Care Paramedic endorsement course helps ensure that the care they provide is top-notch.
Critical care endorsed paramedics hold the most advanced EMS License currently recognized by the State of Wisconsin. These speciality trained paramedics have spent more than 100 additional hours in training (on top of traditional paramedic training), and have years of prehospital experience to learn how to handle the most critically sick and injured patients.
Until this recent course, just two of the department staff had critical care endorsement. Now, under supervision of the department's medical director, all 21 paramedics in the department have completed the training course through Mid-State Technical College, to be endorsed as Critical Care Paramedics.
"The community is going to benefit greatly," said firefighter/paramedic Anthony Luchini, the most experienced critical care medic in the department. "Certification is meant for inter-facility transport, so we can continue care from one facility to the next facility, and we can give blood products, antibiotics, etc. Training also goes more in-depth as to why we give the medications and how they interact with different disease processes."
Critical Care Paramedics help facilitate inter-facility transports, such as a burn victim from St. Joseph's to Madison. Unlike lower level certifications, they are also are able to administer blood products.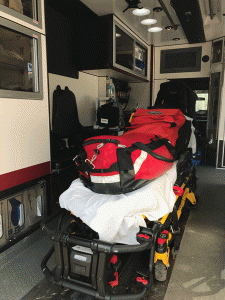 "The need really came to light when the sale of the hospital to the clinic was becoming more possible," said Marshfield Fire & Rescue Chief Scott Owen. "The initial thought of going this route was really twofold. One, to improve our medic skills for the daily 9-1-1 calls for the citizens that we serve. Two, to further assist the clinic and hospital with inter-facility transports, and being able to help them out when they are not available."
The course included lectures from health professionals, respiratory therapists, surgeons, and many other specialties. Though having the skills to operate more advanced technologies is important, it's really the information acquired that is significant.
"What we gained was knowledge," said firefighter/paramedic Jonathan Altman. Yes, we learned additional skills, but really what differentiates a paramedic from a critical care paramedic is the ability to take the more advanced information, evaluate it, and apply it. Early treatment leads to better outcomes."
"The knowledge that these medics have obtained is going to benefit our 9-1-1- calls because they are able to dive deeper and see the causes and what are the reasonings are behind a symptom," added Owen. "They learned a great deal of things. They learned about complicated pregnancies, ventilated patients, sepsis, infections processes, and overall how to improve our protocols and responses."
Even if the department doesn't see a significant increase in inter-facility transports, the knowledge gained will also assist pre-hospital patients.
"The medics are able to think further in depth as to what may be going on with a patient and what treatments might be," said Owen.
"We prepare the patient for what's going to happen for them in the future," added Luchini.
Marshfield Fire & Rescue is dedicated to providing the best possible treatment to patients. To learn more, contact them at 715-486-2094. In an emergency, always dial 9-1-1.