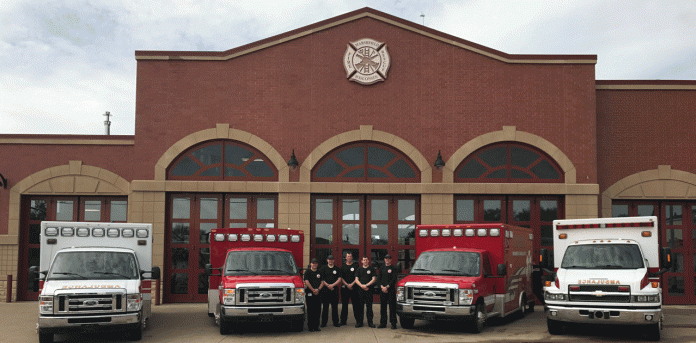 Public Invited to Attend Fire & Rescue Department Open House on September 11
Marshfield Fire & Rescue Department will host an open house on Monday, September 11, 2017 from 8:30 am to 1:00 pm. The event will serve as an opportunity to remember the tragic events of September 11, 2001, and as a way to meet department staff and tour the fire department facility.
"As the 16th anniversary of 9/11 approaches, we reflect strongly on what we were doing that day, how we felt, and what's happened in our world since then," said Chief Scott Owen. "We feel it is important to do this annually and remember the lives of those lost and injured as a result of terrorism on 9/11 and worldwide. We honor the many who have risen in service to help victims in need and defend our freedom. We pay tribute each 9/11 through our personal acts and expressions of kindness, unity and good deeds."
This year, they will ring their memorial bell to introduce moments of silence six times:
• 8:46 am when American Airlines Flight 11 hit the north tower
• 9:03 am when United Airlines Flight 175 crashed into the south tower
• 9:37 am when American Airlines Flight 77 careened into the Pentagon
• 9:59 am when the south tower collapsed
• 10:03 am when Flight 93 crashed in Pennsylvania
• 10:28 am when the north tower tumbled
Owen encourages everyone to attend the event, which is free and open to the public.
"We encourage community members to come to the station to chat with firefighters, police officers, tour the fire station, and view the 9/11 tribute," he said. "Our goal is to make sure we honor those who were killed, honoring the sacrifices of the first responders, and recapturing the spirit of service and community that emerged in the aftermath of 9/11."