Promotions and New Hires Take Oath of Office at Fire and Police Commission Meeting
At the July 27 City of Marshfield Fire & Police Commission meeting, the department confirmed the hiring of two new firefighter/paramedics: Matthew Wolf and Anthony Feiter.
Also taking their oaths of office were newly promoted Deputy Chiefs Steve Bakos, Jon Lucareli, and Troy Weiland, and Lieutenant Brian Barnes. Commissioner Andy Koegh also presented Tyler Hines with a helmet shield for completing his one-year probationary period.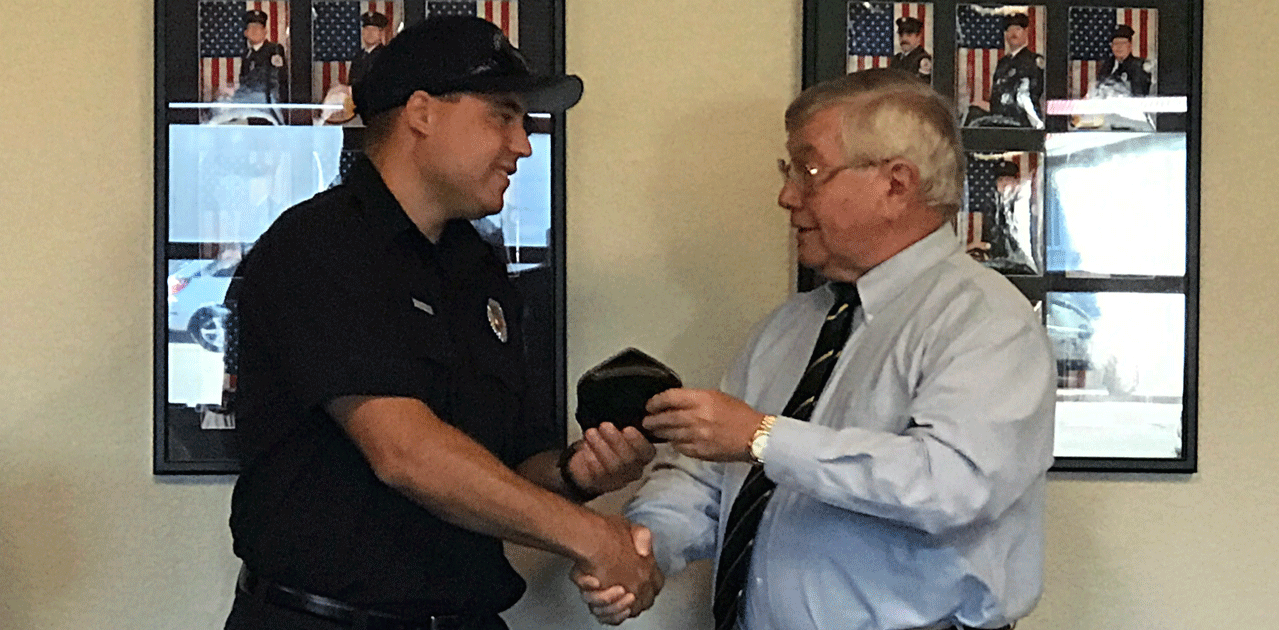 Family and friends were in attendance as the newly hired and promoted recited the Oath of Office, and as the two new hires underwent the Badge Pinning ceremony.
Meet the new command staff here.
For both new hires, firefighting is a family affair.
"My dad has been serving as an EMT and firefighter for more than twenty-five years," said Wolf, a Granton native. "I used to help him when I really little with training scenarios and I thought that was a lot of fun."
"My father was a firefighter for almost twenty years," said Feiter, adding that a significant number of extended family members have also served various departments.
Feiter grew up in Hartford, WI, and previously served at the Ashland Fire Department.
"Marshfield has a lot to offer and I'm really looking forward to that," said Feiter.
Both firefighter/paramedics are excited to be a part of Marshfield Fire & Rescue Department and to serve the community.
"I just really wanted to get into every aspect that this department has to offer: EMS, fire, hazmat," said Wolf. "I want to soak it all up and do it all."
"I'm drawn to just being able to every time we get called it's something different. It's never the same," added Feiter. "I like the camaraderie of the department and the relationships we form. It's like a big family."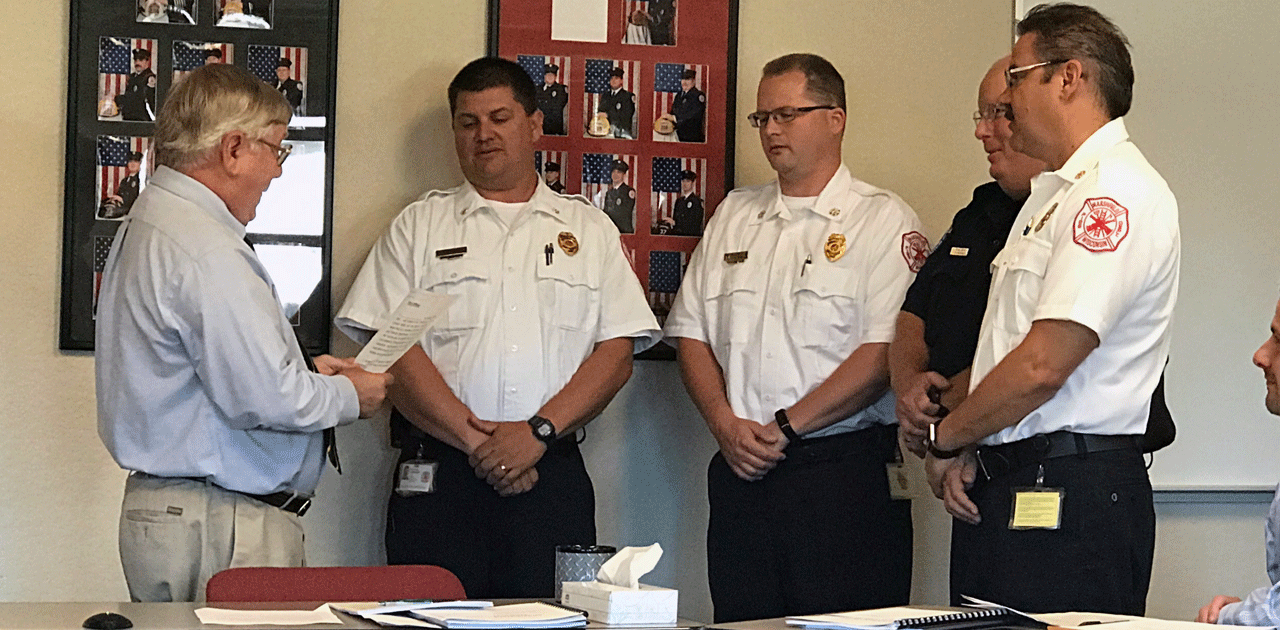 Congratulations to Wolf and Feiter, and to all newly promoted Marshfield Fire and Rescue staff!