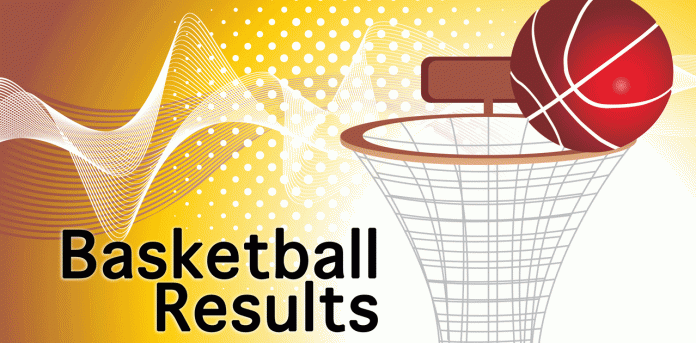 Basketball Recap from December 20
By Malachi David – The Tigers used a strong second half performance to get a win over the Merrill Blue Jays on Tuesday night.
Marshfield started the game off with a couple of quick turnovers before they started to develop a rhythm.
Reed Miller knocked down three 3-pointers in the first half as he led the Tigers scoring in the first half. They finished the first half with a 39-33 lead.
The Tigers used a steady combination of three-pointers and free throws to lead their way to victory. They finished with nine three-pointers and made 20 total free throws.
At one point Merrill switched into a full court press and trap defense. This proved effective for a couple of possessions. Once Marshfield found a way to break that, they took over the game.
The Tigers were led by senior Seth Anderson. Anderson finished the game with 31 points, four rebounds, and six assists. Anderson was able to score from almost everywhere as Merrill struggled to stop him.
Miller finished the game with 20 points, seven rebounds, and three assists.
Brant Bohman and Anthony Posteluk also added 11 points, three rebounds, and two assists each. Posteluk finished a perfect 6-6 from the free throw line.
Merrill was led in scoring by senior Zach Mootz. Mootz finished the game with 20 points.
The Tigers travel to Eau Claire on Thursday for their next game.