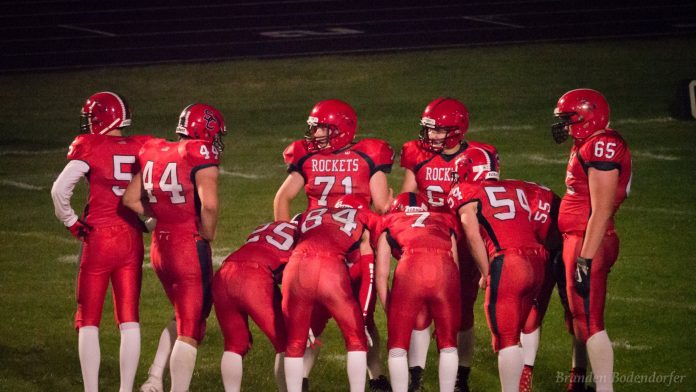 The first Friday of the WIAA Football Playoffs are in the books and we have many local teams still alive.
We start in Division 5 where the Spencer/Columbus Rockets took care of business at home against Oconto 49-17. They will travel to take on Amherst, who defeated the Colby Hornets 53-6 Friday night. Spencer played Amherst last year in Level 2 and came up short losing to the Falcons 42-14. You can watch last years game here
Saying in Division 5 the Stratford Tigers went on the road and took down the Bonduel Bears 42-19. They will travel up to Stanley to take on the Stanley-Boyd Orioles. Stratford hosted Stanley-Boyd in Week 1 this year and lost 21-14 in a game that saw Stratford with several chances to tie or win at the end. You can watch the week one game here.
HIGHLIGH VIDEO
Next, we move to Division 2 where the Marshfield Tigers playoff run ended with a 35-0 loss to the Holmen Vikings, they finish their season 6-4.
Division 6 saw the Auburndale Apaches make the trek to Crandon to take on the Cardinals and they won convincingly 35-7.
Also in Division 6, the Marathon Red Raiders won their Level 1 game against Niagra/Goodman/Pembine 50-7. This sets up a rematch of Week 6 between Auburndale and Marathon, a game Marathon won 35-13
Next, we move to Division 7 and start in Edgar as the Wildcats took care of business as a #1 seed and defeated Athens 35-0.
In Pittsville the Panthers defeated Wisconsin Rapids Assumption 34-27, this sets up a matchup between former Marawood Conference foes as Edgar will host Pittsville in Level 2.
Also in Division 7 we have another local matchup, Loyal defeated Owen-Withee 28-22 and Abbotsford defeated Fredrick 48-6 so for the second time in three weeks Abbotsford will travel to Loyal, in week 9 Loyal defeated Abbotsford 8-7.
All games are tentatively scheduled for Friday, Oct 28th at 7:00 PM, stay tuned to Focus on Marshfield for any updates.