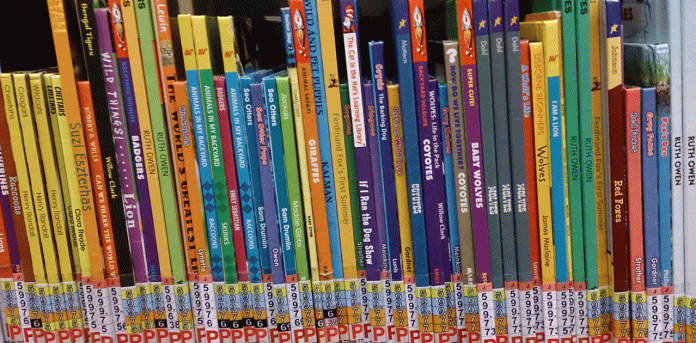 Leadership Marshfield Project Supports Literacy
Throughout the next couple of weeks, FOCUS will take a deeper look at some of this year's Leadership Marshfield projects.
---
Background: The purpose and objective of Leadership Marshfield is to identify current and potential leaders in the community and provide a training program that will enhance their ability to function as more effective leaders. They will be better equipped to face the issues, problems, and challenges that will determine our community's future.
Leadership Marshfield is a program of the Marshfield Area Chamber Foundation supported by the Leadership Council, volunteers, Chamber staff, and a strong Alumni network.
MACCI's first Leadership Class graduated in May 1993. The 2018 class was recruited in the summer of 2017. Members participate in a series of eight informative one-day programs and develop group projects designed to meet each individual's interests and community needs.
The purpose of the community project is to provide participants with an additional educational experience beyond the monthly sessions. Participants select their projects after learning about opportunities confronting the community and according to their interests.
---
 Project Name: The CatTale Walk
Team Members: Team Members: Kaelie Gomez, Ashley Lorenzen, Ashley Masephol, Megan Rosandich, Travis Peterson
A Leadership Marshfield project aims to promote literacy and exercise in the community with a project called "The CatTale Walk."
The concept is simple: Take the pages of a book and display them on stands installed on trails and in parks, creating a fun extra activity for users, particularly children.
"By using our cities current trail systems, we are promoting not only the wonderful trails around Marshfield, but also fostering a love of reading, and outdoor activities in a world consumed by technology," said project member Ashley Lorenzen. The project was born through a collaboration between Leadership Marshfield, the library, and the Parks and Recreation department.
"We are currently beginning the fundraising phase with a goal of opening the first of three trails in the summer of 2018," she said. These trails include Veteran's Parkway and two in Griese park in ⅓ mile loops.
They also hope to add a "Did you Know" on the bottom for cool extra facts, say about Marshfield history. These facts, and the books displayed, will change periodically.