Founder Bob Kulp Reflects on Company Success
Thirty-two years ago, at age 19, Bob Kulp founded what what would one day become Kulp Companies, LLC (encompassing Kulp's of Stratford, Kulp's of Stratford Insulation Division, LLC and Marathon Metals, LLC). Experts in roofing, insulation, and sheet metal, Kulp's provides premium products and top quality installation and repair service to commercial, industrial, religious, and residential clients in Wisconsin and the upper peninsula of Michigan.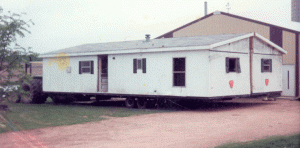 Based in Stratford, Kulp Companies started as "Kulp's Coatings" in 1985. With wife Laura by his side, Bob's original office was a five-foot by twelve-foot portion of the newlyweds' bedroom, located in the back of a 1979 used Liberty mobile home.
"It was six years old, but badly abused, and we totally remodeled it before moving in directly after our honeymoon in late June 1985," said Kulp.
In 1992, the business name changed to "Kulp's of Stratford, LLC" and in 2001, after the addition of spray foam insulation, he formed another company: "Kulp's of Stratford, Insulation Division, LLC." Also that year, Kulp purchased metal forming equipment to manufacture roofing panels and trims.
"We wanted to market that to other roofing and building contractors, and formed the company Marathon Metals, LLC as a way of branding that aspect of our company differently than Kulp's of Stratford," he explained.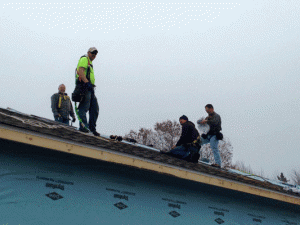 In an effort to streamline and make transition and succession more seamless, on June 8 of this year, Kulp combined three of his companies into one parent company: Kulp Companies, LLC. After the combination process was complete, Kulp completed a transaction selling Kirk Haigh 10% of the businesses.
"All three of the original companies will continue to be marketed and branded separately under the 'umbrella' company, Kulp's Companies, LLC," he explained.
Kulp's favorite part of being in business has been working with the people.
"We have been very well received by the people of Central Wisconsin for the past 32 years. I would say that the relationships that have been built with clients, coworkers, and vendors is my favorite part of being in business," he said.
Kulp's of Stratford was honored in 2012 by being named the Wausau Region Chamber Small Business of the Year, something Kulp says would not have been possible without the faith and trust of the communities he serves.
"The networking opportunities provided by the chambers of commerce in the region, as well as involvement in local and national trade associations, such as being former Vice President of the National Roofing Contractors Association, for instance, have been invaluable to our success," he said.
Kulp, who also serves as State Representative for District 69 in Wisconsin (and has since November 2013), said that being in business has helped him in his politics.
"I think that being in business, then in politics, has allowed people to know who I was and where I came from," he said. "By the time I entered politics, I was a 'known commodity' in the area with deep relationships with many good people in the area."
He adds that his tendency to think "like a business person, not a rigid political ideologue" is fundamental to his success in politics.
"Being in business makes a person involved in politics very careful to make sure they are communicating well and effectively, not brashly or irrationally," he said. "The livelihoods of all of my coworkers hinge on me not burning bridges or being hasty. Customer service is important in business…and it's just as important as a state representative."
He added that as long as the community continues to see value in a business person being in politics, and as long as his family continues to support him, Kulp will continue to be happy to serve.
"It's my goal to continue to do what I promised in my first campaign. That is to 'serve with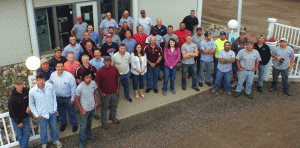 honor, dignity, and respect,'" he said. "I'm very aware that my business and my political job hinge on the goodwill of those in the 69th District and my customers. I'll work every day to make sure that I'm listening with humility, an intellectual curiosity, and an intellectual honesty. Those traits have served me well in business and they also serve well in politics."
When not busy with Kulp's of Stratford or his representative duties, Bob enjoys traveling, especially to visit with his seven children and nine grandchildren scattered around the globe.