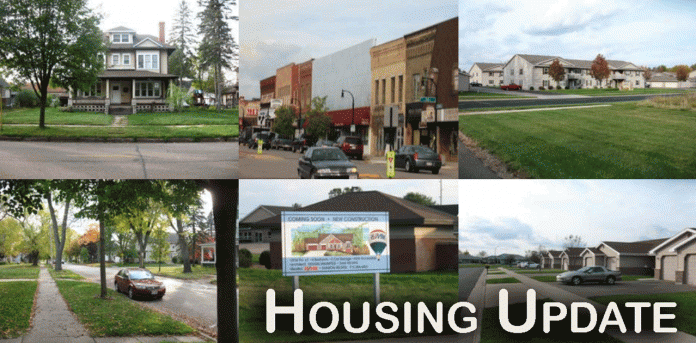 Housing in Marshfield: Study Identified Three Main Goals That Provide Basis for Decisions
In late 2013, the City of Marshfield, through the Economic Development Board, commissioned a housing study to provide a better understanding of how the Marshfield area housing market works, and to determine improvements.
Published in April 2014 by MSA Professional Services, the study has since been a useful resource for determining the needs of current and prospective residents, as well as their employers as they work to attract and retain talent.
"We've been looking back at that study ever since," said Jason Angell, Director of Development Services for the City of Marshfield. "Every housing decision that is made either at Council level or through our Economic Development Board, looks at that study."
Three years ago, the study identified an inadequate supply of the following: short-term rental housing, pet-friendly rental housing, desirable owner-occupied housing in the city under $200,000, condominiums and town-homes, acceptable rental units at the lower end of the market, and units at the high end of the rental market.
In the intervening time period, the City has made progress with addressing these inadequacies.
"Housing is definitely one of the top priorities for the Economic Development Board," said Angell.
One goal established by the study was to expand options for those who wish to rent housing in Marshfield.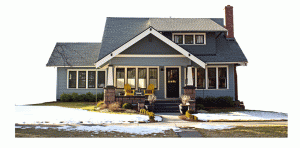 "From the rental side, we've really seen the interest come from the private sector," said Angell, referencing the new Heritage Estates on Heritage Drive (south of Marshfield on Old HWY 10), and Garden Ridge Apartments on East McMillan.
"Any developer that comes in and is looking at putting up apartments, we send them the housing study," said Angell, adding that both of the aforementioned developers indicated that the study was helpful to them. "We call their attention to different areas based on what they are looking at doing. Then we'll also give them different sites where we think it will be a good location for them to look at."
Additionally, the City offers incentives (such as extending infrastructure) to developers considering a project within City limits.
A second goal that arose from the study was to expand options in Marshfield for those wishing to own their home.
"Originally, the EDB tried a City subdivision," said Angell. "The challenge there was that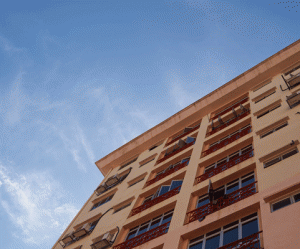 there are plenty of available lots (more than 200 lots), however many of those are restricted. Either they are owned by a certain individual or a group that limits who can build in that location, or they are not street ready (meaning the infrastructure is not there). The EDB was trying to create a City subdivision to help buy down the cost of land so houses could be built in that range of $150-200,000, and open it up so anyone can build there. Ultimately, it didn't work out."
The City is now evaluating a Marshfield Residential Incentive (MRI) program for new home construction, which would be implemented in June if approved.
The final goal that arose from the study was to leverage housing investments to enhance neighborhood health.
"We haven't gone anywhere with that one yet," said Angell. "We've been looking, trying to work with existing stock to not only preserve, but enhance our existing housing. The challenge in dealing with homes is the value comes from the interior, not the exterior. How do you get a return in investment on that? That's hard to figure out."
These goals continue to be a priority for the City, especially because housing is an important element of workforce development.
"If you're looking at attracting a new company here, they need to know that there will be housing for their employees," said Angell. "They look at how is the community growing."
Especially needed now are 3-bedroom rentals.
"We hear more from our existing employees that it's hard for them to attract new people to the community," said Angell "We need more short-term housing, of either the quality of rentals or short-term capabilities that people are looking for."
Since the publication of the Housing Study in 2014, other area community have also conducted studies, and results indicate similar situations to Marshfield. Results indicate that housing is a statewide issue, and the League of Wisconsin Municipalities will host a forum in June to address the issue. City officials are considering an updated study in the future, to assess progress and evaluate new needs.
"It helps us to truly understand what our existing housing stock is and look at how to address those," said Angell. "Studies are a good return on investment, as Council can make more educated decisions when they have access to this information."