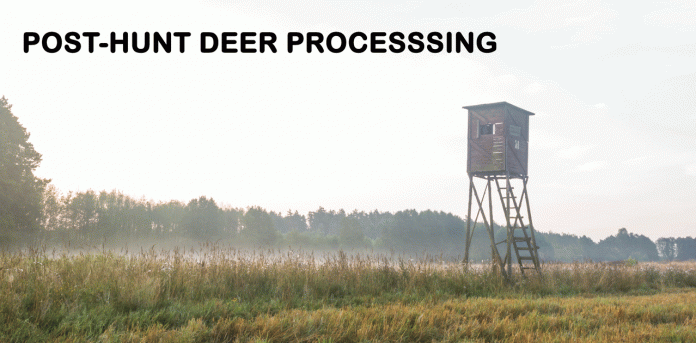 Local Business Helps Hunters Process Meat
by Malachi David – As the holidays approach, they are kicked off with hunting season. As thousands of hunters don their blaze orange and set off to the woods chasing their trophy deer, others have to prepare for what happens after the hunt.
One of those places, Hewitt's Meats, knows the importance of the season and the part that they play in the tradition.
As John, an employee at Hewitt's explains, "The tradition of hunting is very important to Hewitt's. Every year we look forward to seeing old friends and meeting new customers. We love to hear hunting stories, especially from first time hunters."
Hewitt's processes all sorts of different meats, but deer season brings a surge of business.
"Hunting season has a big impact on our business. Venison processing has been a tradition for Hewitt's for the last four generations. Generally we stay very busy producing venison products until late winter."
"We ask that customers keep their venison clean and cold. Meat should be cooled as quickly as possible and kept below 40 degrees or frozen. We only accept boneless venison in food grade containers," said John. You also need to make sure there is no hair, feces, dirt, or other debris on the meat, as it will not be accepted.
Now that you know what you need to do with the meat, next comes deciding what you want it made into!
Hewitt's processes venison into burger and sausage products. They offer three flavors of summer sausage, five varieties of brats/patties, three breakfast sausages, six snack stick flavors, wieners, bologna, polish sausage, jerky, and bacon.
Perhaps you want to process your meat on your own. Hewitt's can help you with that too!
Hewitt's offers a full line of seasonings, casings, cutlery, and anything else you could possibly need.
For more information, a full list of products, and store hours you can visit Hewitt's website.