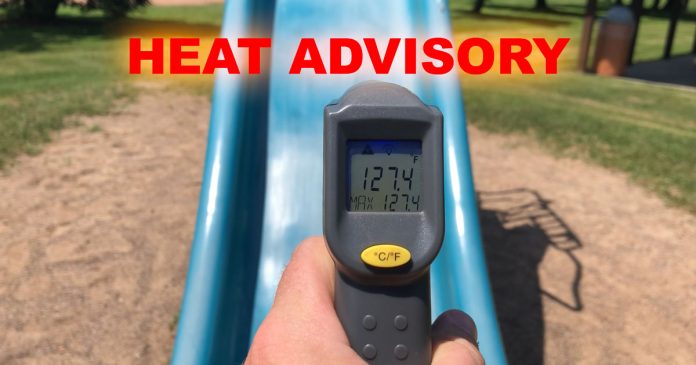 Issued by the National Weather Service
For Marathon County, Wisconsin
SPECIAL WEATHER STATEMENT UNTIL 12PM CDT WED
HOT AND HUMID CONDITIONS EXPECTED THIS AFTERNOON.
TEMPERATURES ARE EXPECTED TO RISE INTO THE UPPER 80S AND LOWER 90S AWAY FROM LAKE MICHIGAN THIS AFTERNOON. THE HOT TEMPERATURES, COMBINED WITH HIGH HUMIDITY, WILL RESULT IN HEAT INDICES OF 95 TO 100 DEGREES, WITH THE HIGHEST READINGS ANTICIPATED IN THE WISCONSIN RAPIDS, WAUPACA AND WAUTOMA VICINITIES.
THE HOT AND HUMID CONDITIONS WILL RESULT IN AN INCREASED THREAT OF HEAT- RELATED ILLNESSES FOR ANYONE WHO WILL BE OUTDOORS FOR AN EXTENDED PERIOD OF TIME. THOSE WITH OUTDOOR PLANS FOR THE FOURTH OF JULY SHOULD WEAR LIGHT COLORED AND LOOSE FITTING CLOTHING, TAKE MEASURES TO AVOID DIRECT SUNLIGHT, AND STAY HYDRATED BY DRINKING PLENTY OF WATER. THERE IS ALSO A CHANCE OF THUNDERSTORMS THIS AFTERNOON AND EVENING, AND A FEW STRONGER STORMS MAY PRODUCE GUSTY WINDS AND TORRENTIAL RAINFALL. KEEP AN EYE ON THE SKY AND BE PREPARED TO SEEK SHELTER IF THUNDERSTORMS APPROACH.