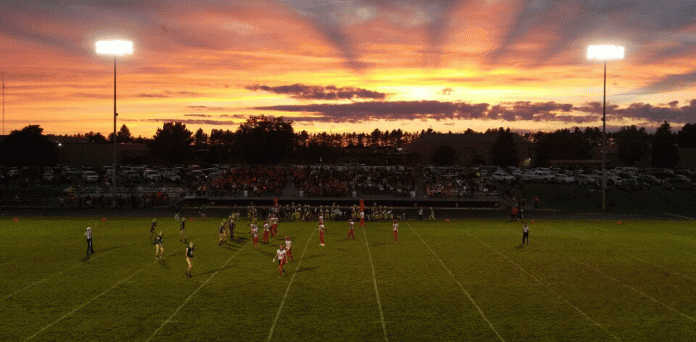 Local Sports Showcased through Focus On Marshfield
In an effort to showcase local sports, Focus On Marshfield will video-streaming seasonal coverage of boys and girls sports for Spencer, Stratford, Marshfield Columbus, and Marshfield High School. When in season, they will be covering boys and girls soccer, football, boys and girls basketball, boys and girls hockey, wrestling, volleyball, baseball and softball.
"It is a great opportunity to give back to the community," said Steven Okonek, Sports Production Coordinator. "We allow people who are either not able to make it to games, or do not live in the area, to watch their schools play."
One particularly touching story from fall 2016 involved a military father stationed overseas who got to watch his son play for the first time because of the live streams.
Additionally, one mother was able to watch her son play football, which she has never been able to do, because many years ago she had to make the tough decision to take a job that takes her across the country for work. From the comfort of her hotel room, she was able to watch her son participate in a game he loved.
Furthermore, grandparents love watching their grandkids play sports, however many of them travel south for the winter and miss out on seeing their grandkids participate in winter sports.
"We have had a number of grandparent reach out to use requesting that we cover upcoming games their grandkids are in," said a Focus representative.
For this football season, there are four games video-streaming each week, all accessible from one central hub at www.focusonmarshfield.com/sports.
All links can be accessed through the Focus On Marshfield Facebook page, as well.
"It is an opportunity to allow people who are unable to watch their local teams in person to still watch some events," said Okonek. "We try and keep a balance in the sports we cover, trying to make sure we cover at least one event from each of our four schools, focusing on big matchups or good rivalries."
If interested in sponsoring a local sports broadcast, please contact: [email protected] or 715-502-4650