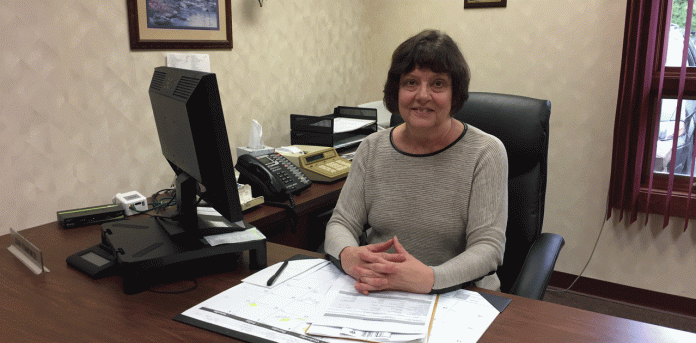 Looking back on 44 years at what is today First Choice Credit Union, it's safe to say Joan Frankwick has seen a lot of changes in the industry. She will retire as Vice President early next year.
She began working in Accounts Payable at the Weyerhaeuser Company while attending Marshfield Columbus. Weyerhaeuser Employees Credit Union would be formed the year of her graduation in 1967.
In 1974, Frankwick's former boss called and asked if she'd be interested in working afternoons at the credit union located above the guardhouse on S. Palmetto Ave. There were only three part-time employees, and everything was done by hand.
"We would hand post everything. We'd calculate all the dividends by hand, and we'd calculate all the loans and interest by hand. Everything was done with the calculator and our fingers," said Frankwick.
The first president, Merle Bartsch, was hired around the time computers were becoming more widely used. Under his leadership, the credit union brought in computers and could offer more services such as checking accounts, CDs, and IRAs.
"When Merle started, he would go to conventions, and then when he came back he would say how all the presidents were contacting the office to make sure everything went okay. They said, 'aren't you going to call your office?' and he said, 'I know the girls can handle it.' It pretty much ran itself," said Frankwick.
Approval was granted to open the charter and take on another Select Employee Group (SEG) and moved to its current location in the late 90s.
Today, First Choice Credit Union serves members in Wood, Marathon, Clark, and Portage counties. Once someone becomes a member, they can remain so even if they move out of state later.
While the credit union has grown from those early, small-office days where everybody knew each other, the spirit of those relationships lives on today. "We know our members. Most of them when they walk in the door, you recognize them, and they're acknowledged by their name," said Frankwick. "I think they like that."
Technology has been the biggest change in the decades Frankwick has worked in the industry. "Growing up when I did, who knew that you would have all this?" she said. Frankwick still likes to use the typewriter on her desk, if only for typing envelopes, a reminder of the days before everything moved to computers.
Her time at First Choice will come to an end early next year. "I will miss it because I've been coming here for 44 years. I've seen a lot of employees and members come and go. It's going to be hard."
However, she will enjoy having more time to spend with friends and traveling, and plans to get involved in volunteering for local organizations.
First Choice Credit Union can be found at 1614 E. 4th Street. Learn more at its website, firstchoicecreditunion.com.
Don't let a story go untold. Email news@focusonmarshfield.com