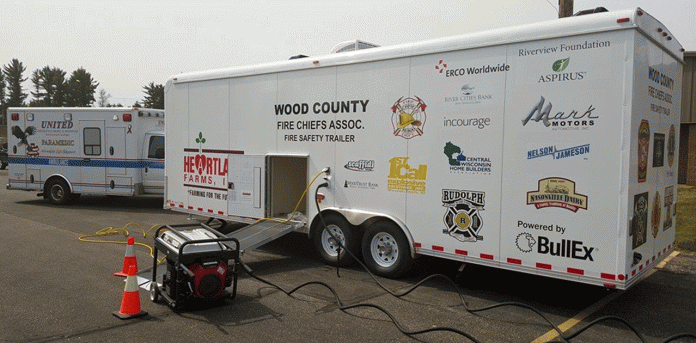 Enbridge, Inc Donates Pickup Truck to Wood County Fire Chiefs Association
Each quarter, members of the Wood County Fire Chiefs Association (WCFCA) meet to discuss topics of concern and interest to Wood County emergency-related services. With all nineteen local fire chiefs represented, as well as the Wisconsin DNR, Wood County Emergency Management, Wood County Sheriff's Department, Wood County Dispatch, MSTC, and others, the group is a comprehensive collection of people dedicated to improving management of emergency-related issues in Wood County.
"It's good discussion and it's good organization," said WCFCA President and Marshfield Fire & Rescue Chief Scott Owen. "It used to be limited to fire chiefs, then we opened it up to chief officers of any department in the county."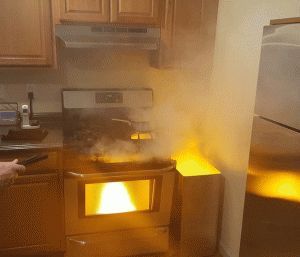 With one mission being public education, one of the WCFCA's greatest tools is their Fire Education Trailer. Through donations and fundraisers, a new state-of-the-art trailer was put into service last year, replacing the previous trailer that was more than twenty years-old.
Featuring a plethora of educational opportunities, the new trailer can teach how to get out safely during a fire and how to call 9-1-1. Utilizing theater smoke, the trailer can provide interactive fire safety training related to kitchens and bedrooms. With an exterior package, parents can actually watch their kids maneuvering through the trailer. A severe weather room can simulate high winds and teach about tornado safety, and there is also a live fire extinguisher simulator.
"It is quite a trailer," said Owen. "And it is fully handicap accessible."
With assistance from Representative Scott Suder, Enbridge Inc donated a pickup truck to the WCFCA on Thursday, to help them better transport the fire safety trailer.
"This is going to in the long run make it easier for county department to be able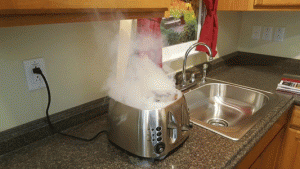 to get the trailer to their events because not everybody has the capability of pulling," said Owen. "The Wood County Fire Chiefs Association doesn't have the funds to purchase a truck, so if we can get it for free, that's better."
The truck will be housed with the trailer in the Wisconsin Rapids Fire Department, and available for use whenever a local department wishes to use it. It will be in Marshfield for various events, including Get Fired Up For Safety. More details to come.