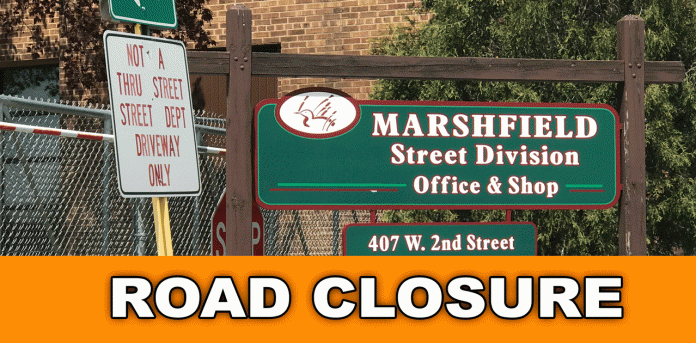 City of Marshfield Department of Public Works – Street Division Announces Emergency Street Closure
14th Street between Maple Avenue and Cedar Avenue will be closed immediately in order to make an emergency sanitary sewer service repair. This closure is expected to be a one day closure.
No detours will be signed for this work.
If there are questions concerning this project please call the City of Marshfield at (715) 486-2034.
Road Closures can be found on the City's website at:
www.ci.marshfield.wi.us
Read our series on streets here.