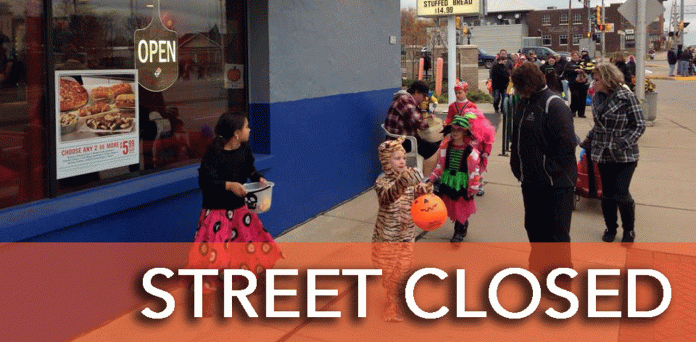 Downtown Trick or Treating Road Closure
On Friday October 27th, 2017 from 4:00 pm to 5:30 pm Mainstreet Marshfield will be sponsoring downtown business Trick or Treating. The city will be closing – Central Avenue from 1st Street to 6th Street beginning at 3:00 pm and will be reopening Central Avenue following this event.
No detour will be posted for this closure. City Staff wishes all our younger Trick and Treaters a safe and fun event.
Please contact the Engineering Division at (715) 486 -2034 if there are any questions in relation to this or other road closures.