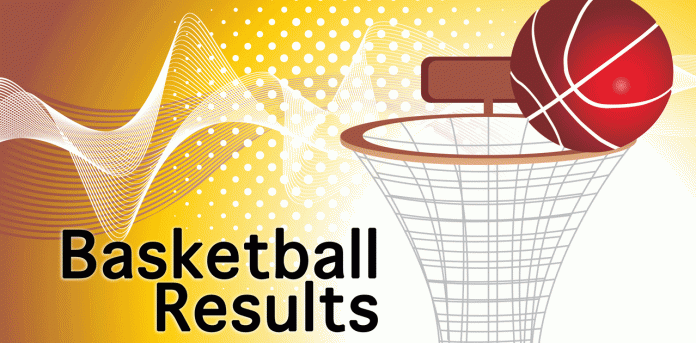 Dons Sail To Victory Against Greenwood
by Malachi David – The Columbus boys entered Friday night's game on an eight game winning streak. They were ranked second in Division 5.
They weren't the only team riding a hot streak though. The Greenwood Indians came into the game with a five game win streak of their own. They had started the season with three losses, but had seemed to have found something.
The first half was a defensive battle. Both teams forcing the other into double teams, poor shots, and turnovers.
Both teams forced their opponent to move the ball around as they played in 2-3 zones. Neither team seemed able to find a consistent way to score.
The Indians managed to contain the Dons and hang with them as they enter the halftime break with the Dons up 29-25.
Without having been in the locker room, it is impossible to say what Coach Konieczny said to his Columbus players, but whatever it was, it worked.
Columbus played a much more disciplined second half of basketball both offensively and defensively.
The Dons managed to get to the free throw line 12 times in the second half. They had no free throws in the first half.
The Indians were barely able to get a shot off. The shots they did shoot were either off balance or highly contested. The Dons outscored the Indians 34-16 in the second half as they rolled to a 63-41 victory.
The Dons were led in scoring by Nick Malovrh. Malovrh scored 16 points, which included four three-pointers. Malovrh also added seven rebounds, four assists, and four steals.
Noah Taylor added another 14 points for the Dons.
Jarred Mandel added eight points while tallying seven rebounds and five assists.
Noah Hansen led the team with four blocks to go along with his five rebounds and four assists.
Greenwood was led by the Zimbauer brothers, Cole and Alex, with eight and nine points respectively.
The Columbus Dons have their next game on Monday, January 8th. They will face off against the Marathon Red Raiders. Marathon is also 9-1 and are currently ranked fifth in Division 4. They are also the 26th ranked team in the state according to MaxPreps. Tip off is at 7:15 p.m.