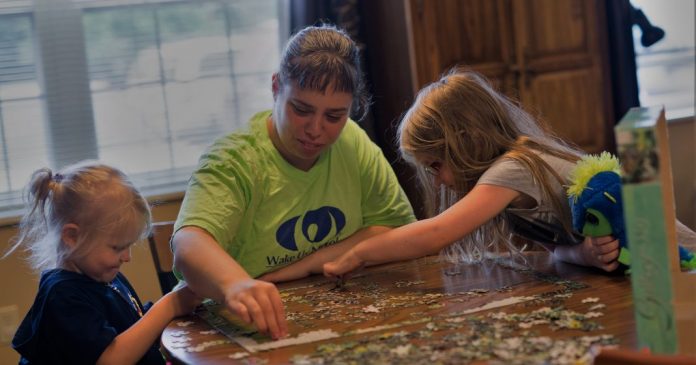 Shirley's House of Hope Helps Women in Crisis
Submitted by Julie Cravillion, Executive Director – A similar story originally appeared on our partner site, Explore Marshfield – Shirley's House of Hope began in 2007, when Sue Poole and Julie Cravillion realized that 300 families a year were seeking services related to domestic violence in Marshfield.
They knew that something had to be done to provide a safe, healing place for women and children. It was a small start with a steering committee being formed in 2008. A 7000 sq. ft. building was secured to house seven women and their children. Rooms in the building were adopted by churches, individuals and organizations to be remodeled and furnished. Volunteer staff was trained and the shelter opened October 1, 2010.
The faith-based shelter provides emergency housing and a six-month healing program for women and their children. Shirley's House of Hope's mission is to rebuild, renew and restores lives of women and children hurting from domestic violence. While staying at the shelter basic needs of food, clothing and transportation are provided. Women are given assistance in securing housing, legal advocacy and job readiness skills.
Women in the program also attend classes on domestic violence including setting healthy boundaries, forgiveness, parenting, and bible studies like "Breaking Free". Church attendance is required to help the women form healthy relationships with others in the community who can support them after leaving Shirley's. Case management, life skills and counseling are also a part of the program.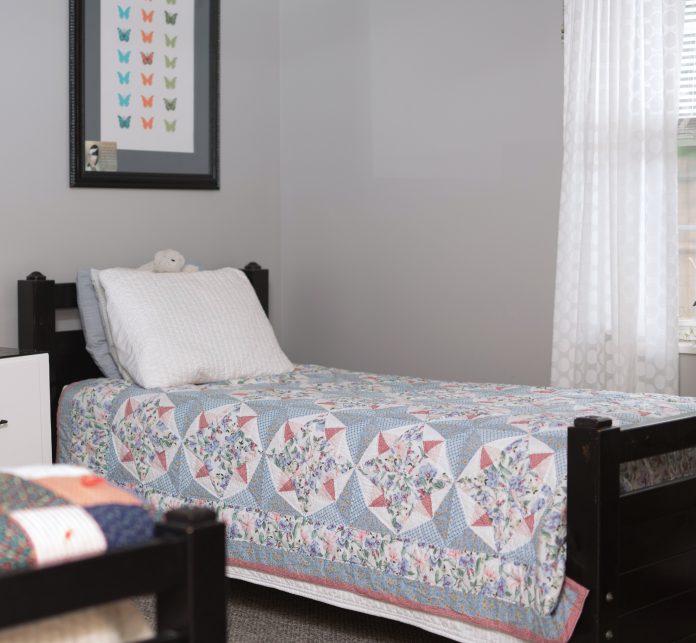 Shirley's House of Hope has filled a vital need in the community for women and children hurting from domestic violence. They have served over 350 women and children in the past 7 years. The state-run shelter in Wisconsin Rapids is often full and they can only provide 6 weeks of shelter. Women hurting from domestic violence need to live in a healthy environment for at least 6 months to change lifestyle patterns and end the cycle of domestic violence.
Domestic violence is at an epidemic level. One in three women experience domestic violence in some time in their life. In Wood County about 300 incidents are reported every year. Police respond to a domestic violence call every other day. In 2016, four homicides related to domestic violence were reported in Wood and Marathon Counties.
Shirley's House of Hope is funded by the generous and compassionate people in the Marshfield and surrounding communities. We have non-profit status and receive no government funding. Because of our large volunteer base 90% of all monies donated provide direct services for the women and children at Shirley's. We have two events that raise funds for the shelter every year, Striking Out Domestic Violence in April and The Marshfield Iron Chef/Silent & Live Auction in November.
This is one woman's story after graduating from the program:
Lillie's Story
Hi I'm Lillie, I grew up in a family with two special needs siblings. My parents considered me to be the "easy child." That changed when I was raped by a cousin at age 7. My mother found out and I received counseling. But was left with much anxiety and guilt, thinking it was my fault.
A boyfriend sexually assaulted me when I was 14. That is when my life began to spin out of control as I struggled with an eating disorder, began cutting and contemplated suicide.
During that time I began dating a man, "Tony" who was nice to me at first. Overtime he began to control my every move. By age 20, we were engaged to be married. That's when "Tony" began telling me that I was now his property. He repeatedly raped me and I became very suicidal.
While visiting my grandmother, I realized something had to change. I broke off the engagement. Remembering a pastor I met while attending church with a friend, I gave him a call. He suggested contacting Shirley's House of Hope.
Fear of being judged and rejected caused me to keep to myself the first few weeks at Shirley's House of Hope. I was very nervous until my 21st birthday. It was celebrated with a party, balloons, decorations, games and a special cookie-cake. Experiencing such love has helped me to open up. I'm feeling more at peace and ready to begin the hard work of healing. I'm already learning to be patient and to set healthy boundaries.
***
Lillie's story at Shirley's House of Hope is just beginning. She needs several months of continued support in a safe place where she can heal. With your partnership she can continue to experience morning devotions, Bible studies, support groups, classes related to domestic violence, case management, and behavioral health and counseling services.
Will you donate to Shirley's House of Hope today and end a life of domestic violence for Lillie?