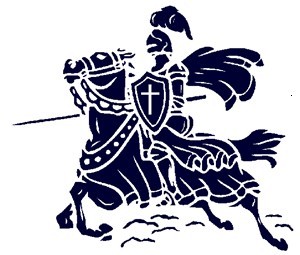 CHIPPEWA FALLS – The Marshfield Columbus Catholic volleyball team finished 2-3 at the Diocesan Tournament at McDonell High School on Saturday.
The Dons lost to McDonell 18-25, 25-20, 15-13, before defeating La Crosse Aquinas 25-21, 27-25, and Eau Claire Regis 25-23, 20-25, 21-19. Columbus then fell to Stevens Point Pacelli 14-25, 26-24, 16-14, and Wausau Newman Catholic 25-22, 25-13.
"Today was a great day of volleyball," Columbus coach Kat Egle said. "Five of the six teams were state-ranked and our team competed well against them all. Our defense really improved throughout the day."
Brooke Neider had 92 assists and 37 digs, Kate Turchi had 32 kills and 25 digs, and Maren Seefluth had 23 kills and 34 digs for Columbus.
Annie Baierl had a team-high 75 digs and 10 service aces, Katie Hall had 37 digs and nine aces, and Dorci Walker had 22 kills for the Dons.
Columbus hosts Loyal in a Cloverbelt Conference East Division match on Monday at 7 p.m.