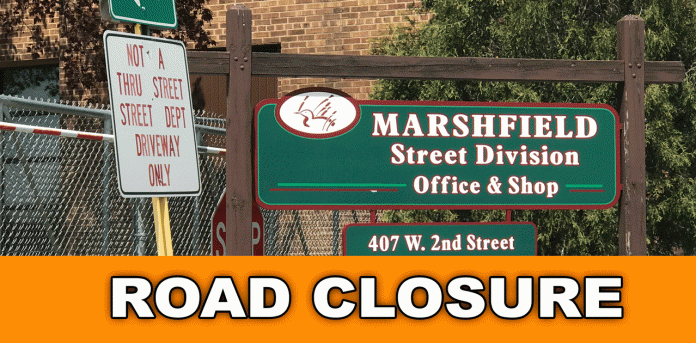 City of Marshfield Department of Public Works – Street Division
Notice of Street Closure and Asphalt Paving
On November 1-3, 2017 Adler Road will be closed to ALL TRAFFIC for final surface prep and asphalt paving:
Adler Road will be closed to all traffic beginning on November 1, 2017 at 6:00 a.m., through Friday, November 3, 2017 to do the shaping of the street, adjusting manholes and water valves in preparation of the binder coat and final coat of blacktop.
THERE WILL BE NO ACCESS TO DRIVEWAYS NOVEMBER 1-3, 2017. YOU WILL HAVE TO FIND ALTERNATE PARKING.
No traffic will be allowed on the street until the hot mix is cool enough to drive on without damage.
This schedule will change if unfavorable weather conditions or other unforeseen issues arise.
Please contact the Street Division at (715) 486-2081 with any questions. Thank you.
Mike Winch
Street Superintendent
City of Marshfield
Mike.Winch@ci.marshfield.wi.us