While shoppers flocked to stores on Black Friday, downtown businesses held their own version of the retail "holiday" for Small Business Saturday, a nationwide...
RE/MAX American Dream in Marshfield has been named a "Miracle Office" for the 14th year in a row thanks to its continued support of...
By Paul Lecker For focusonmarshfield.com MARSHFIELD – The one-two punch of Stevens Point's Leah Earnest and Madisyn Rogan were just too much to handle for the...
About Marshfield's Local Community Television Station Marshfield Community Television is more than a traditional public access station. Encompassing three channels, with a respective focus on...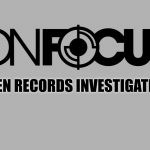 As City of Marshfield's Common Council prepares to discuss communications at tonight's meeting (6:00pm, Council Chambers), issues of transparency from within City Hall bring...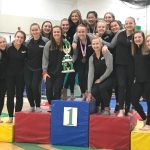 The Marshfield gymnastics team kicked off its 2018-19 season with a bang over the weekend, winning both the La Crosse Quad on Friday and...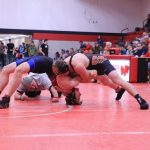 WEYAUWEGA – The Stratford wrestling team was a perfect 5-0, including two shutouts, as it won the Weyauwega-Fremont Akey Duals on Saturday. The Tigers defeated...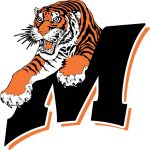 WISCONSIN DELLS – For the second tournament in a row, defending WIAA Division 1 state champion Stoughton was the only team to stop the...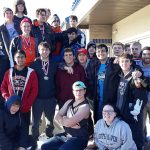 RHINELANDER – The Marshfield boys swim team continued its hot start to the 2018-19 season with a second-place finish at the Hodag Relays on...