CTH Y / Adler Rd will be closed for pavement replacement starting today (July 30) between Wren Rd and Lincoln Ave. CTH H is...
Pedestrian Struck by Passing Train Updated: 7/30/18 09:00 AM CST The pedestrian who died after begin struck by a passing train the night of July 28...
OnFocus - Today, Attorney General Brad Schimel opened his annual AG's Public Safety Summit. Nearly 200 law enforcement officers and school faculty will gather...
Support of SAM Steiner for School Board OnFocus: Sam Steiner, along with her husband Bob, has been our neighbor for 5 years. During that I...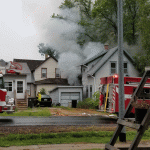 On Monday at approximately 4:00pm, Marshfield Fire & Rescue were dispatched to a fire at the corner of Maple Avenue and 10th Street. Initial...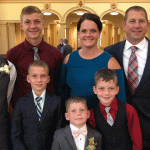 Thrivent's Nate Heeg Explains Protection Options for Your Family As September begins, many people are starting new routines and refocusing on decisions and projects that...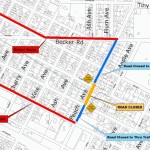 OnFocus - Beginning Monday, August 27th at 7:00 a.m. Marshfield Utilities will be closing the 300 Blk. of N. Peach Ave. until Saturday, September...
City Engineer Tom Turchi Provides Update on Trail Construction on the Wildwood-McMillan Connector officially began in September 2017 and is scheduled to be completed by...