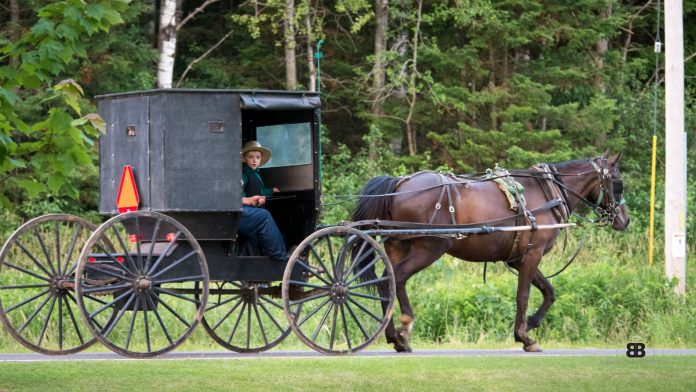 Wood County Board Considers Buggy Ordinance
DEVELOPING STORY – At Tuesday's Wood County Board meeting, Board Supervisors considered an ordinance that would require horse-drawn buggies to adhere to Wisconsin state driving laws (with speed being an exception), legally requiring licensing at age 16, seat belts, and a windshield.
The County Board failed to move the ordinance to the floor for lack of a second. William Winch moved adoption of the ordinance, but no member of the board seconded the motion.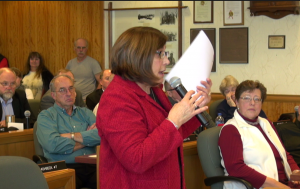 There was overwhelming opposition from the public during the public comment period, most centered around the fact that the three accidents that occurred involved drivers who were impaired by either lack of attention or substance abuse.
Pete Winistorfer, Relief Lt Fireman, Critical Care Paramedic, state-licensed EMT, and Chairman of Rock Township, was the first to speak.
"I responded with an ambulance on August 13, 2009, when 6-week old Ada Miller was killed after her parent's buggy was rear-ended and destroyed," said Winistorfer. "This happened at 4:30 in the afternoon on a sunny day in Marshfield on McMillan Street in front of the Security Health building. Lights, seatbelts, windshields – they weren't going to make a difference in saving the child. I've been on far more accidents and incidents involving autos vs farm machinery than horse and buggy vs auto."
He noted that if passed, the ordinance would affect not only buggies, but hay rides, sleigh rides, Farm Technology Days events, and other enterprise.
At the end of public comment period, Sup. Lance Pliml thanked everyone for their input.
"We always appreciate the civil discourse. This is what government is about," said Pliml. "This is why we are here today. Hopefully, at the end of the day, we have something that's palatable for everybody."
County Board Supervisors spoke on the need to make an ordinance that will be acceptable to the public and still protect the safety of the community. The ordinance is being sent back to the Public Safety Committee for further consideration.
Watch the discussion: