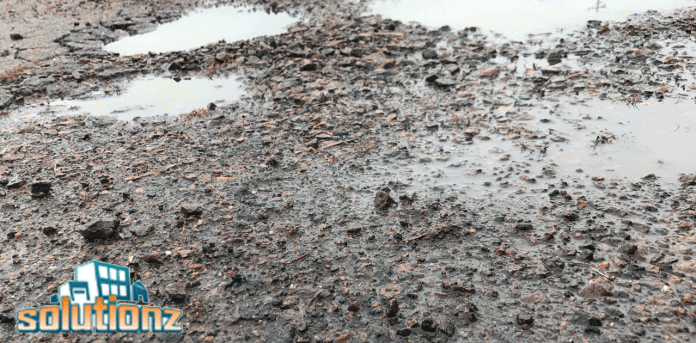 Ongoing Asphalt Driveway and Lot Repairs Key to Cost Savings
Whether a driveway or a parking lot, ongoing asphalt maintenance is an important project for any property owner. With the spring thaw returns the pothole plague, and without attention the problem will only continue to get worse.
As President of landscaping company Solutionz, Rich Hohl oversees the company's general lawn maintenance, lawn mowing, light landscaping, tree removal, and perhaps most significant, asphalt repair.
"If Asphalt doesn't have regular maintenance and upkeep, you are going to have expensive long term issues," said Hohl. "Asphalt starts out as a crack. In a couple years, if you don't repair or maintain it, you'll lose the lot. Once the damage is beyond regular maintenance and repair, it needs total replacement."
Hohl provides the example of one local business quoted more than $80,000 for a parking lot replacement. With asphalt maintenance costing less than 10% of that amount, continual upkeep can mean significant savings.
Further compounding the problem locally, Marshfield's soil, which is less sand and more clay than some of its neighbors, is not kind to asphalt, resulting in significant frost damage to parking lots and driveways.
"Once the crack happens, when water gets underneath asphalt, when it gets to the base of the underlay, then it eats away and literally washes that base out," said Hohl. "If you don't repair it and seal it, the damage will get underneath it."
Along with asphalt repair, property owners must also be mindful of City ordinances requiring lawn upkeep, per the City's Municipal Code.
"Keeping up the property is important," said Hohl.
For more information, contact Solutionz by e-mail or phone 715-384-4720.