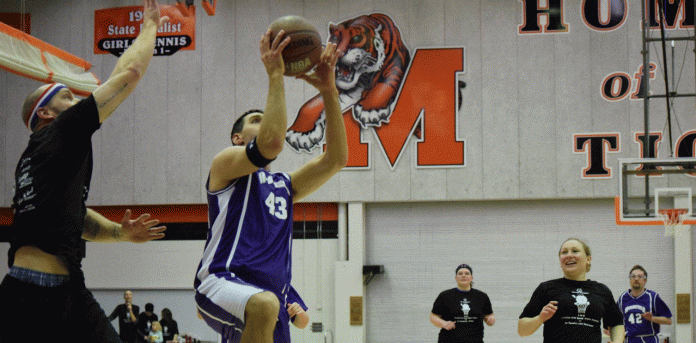 Special Olympics Athletes Vs. Police Department Game April 27
Marshfield Area Special Olympics Athletes will face off against the Marshfield Police Department for the fifth annual basketball game, a fundraiser for the athletes.
"So excited we're in our fifth year, because five years ago we didn't know if it was gonna take off," said Jamie Kizer, police officer. "But it's been great. It's been bigger every year."
The game started five years ago when Randy Follen, agency manager for the Marshfield Area Special Olympics, approached Kizer with the idea of hosting a basketball game with the athletes versus the police department.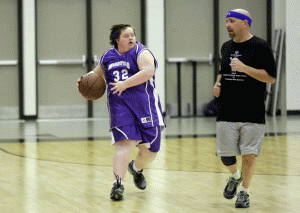 "I thought it was a great idea," said Kizer. "It was just another way for us to promote the Special Olympics, especially in our area, and we wanted something that could generate some funds that would go directly back into our community area athletes."
"It just helps our organization out tremendously," said Follen. "We keep it so our athletes can participate in sports and don't have to pay anything. It pays for their uniforms and bus transportation to events."
The basketball program, since its start five years ago, has grown to three team. "Everybody wants a chance to play against the cops," he said. The teams traveled to regionals in Stout and qualified for the sectionals in Stevens Point, ending with two fourth-place finishes and a second place finish. "They all played hard and did a good job."
Athletes look forward to and practice for the basketball game each year. "We just have to work the ball around, and get open shots and rebounds," said Josh Follen, who's participated every year. "We've been practicing quite a bit."
That practice has paid off in previous years: The Special Olympics Athletes have beaten the Police Department the last four times.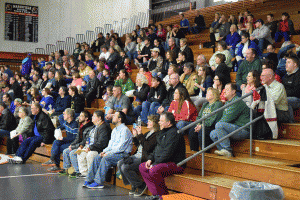 "We try our hardest, but these guys have some scrappers on their team," said Kizer. "We're hoping that because their star player is retired now that maybe we'll have a shot."
Admission for the event is free, but donations are appreciated and go directly to the Marshfield Area Special Olympics. Concessions, door prizes, and raffle prizes are all part of the fun. The event will kick off at 7 p.m. in the Marshfield High School fieldhouse with skill demonstrations before the game at 7:15.
The Sports Den, a sponsor, is providing a variety of adaptive bicycles for the athletes to use.
"A lot of people don't necessarily know that adaptive bikes are an option for people with limited mobility," said Breanna VanDehey, sales manager. "There are a wide variety of options to get people outside on a bike and have that freedom that they might not be able to experience. We're bringing different options to educate the audience that those are things we can help solve."
T-Shirts are available for $15 each. To get one, message the event Facebook page or call 715-207-9602 or 715-323-1219.