Snowstorm Results in Acts of Kindness
As more than 7" of snow fell on Central Wisconsin yesterday, good samaritans were out in full force to help keep everyone safe.
Marshfield Street Division's crews started salting roads Monday at 7:00am and went to full plowing mode at 9:30am, plowing all roads twice until 6:00pm. The whole crew returned at 3:00am this morning and plowed all roads again, and are currently hauling snow and clearing city-owned walks of snow and ice.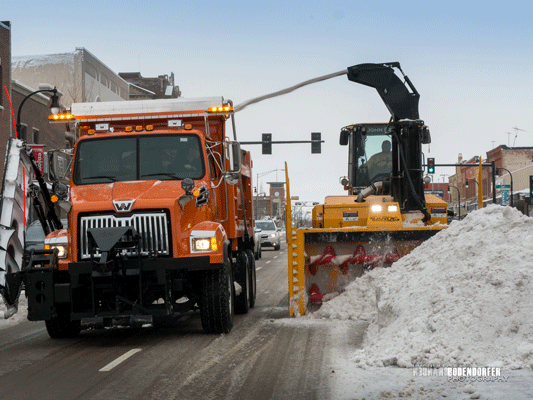 Between 6:00am on Monday until 6:00am today, Marshfield Fire & Rescue responded to 12 ambulance calls and 1 false alarm fire call. Keeping the MFRD driveway clear was local snow plowing and lawn care business Solutionz, which donated more than $500 in services to the department.
With a crew of 40 seasonal employees, Solutionz is responsible for more than 100 customers throughout central Wisconsin.
"One of our great privileges is being able to serve the Marshfield Fire & Rescue Department, which we have been doing for more than five years," said Rich Hohl, President of Solutionz. "As the snow continued to fall throughout the day, we made multiple visits to the department to ensure that the ambulance and truck bays were clear of snow. Taking into account the number of times ambulances were dispatched yesterday, we were happy to donate wages, fuel, and salt to help keep the community safe."
Paying the kindness forward, after their shift, firefighter/paramedics assisted the neighborhood by clearing the sidewalks around the block to make a path to be able to walk.
"I am so proud of our department members. After running multiple back-to-back EMS and fire calls all day they still found time after their normal duty-shift to help out our neighbors by snow blowing a walking path around the block," said Chief Scott Owen. "It is this kind of compassion for serving others that makes the fire department a great asset to the City as well as our neighbors. Thanks to the department members on a job well done!"
Down the road, Forward Financial CFO Rob Mort surprised staff by braving the snow to shovel paths out to vehicles. At the same time, Facility Manager Dave Toltzman was brushing snow off vehicles, as he has done many times.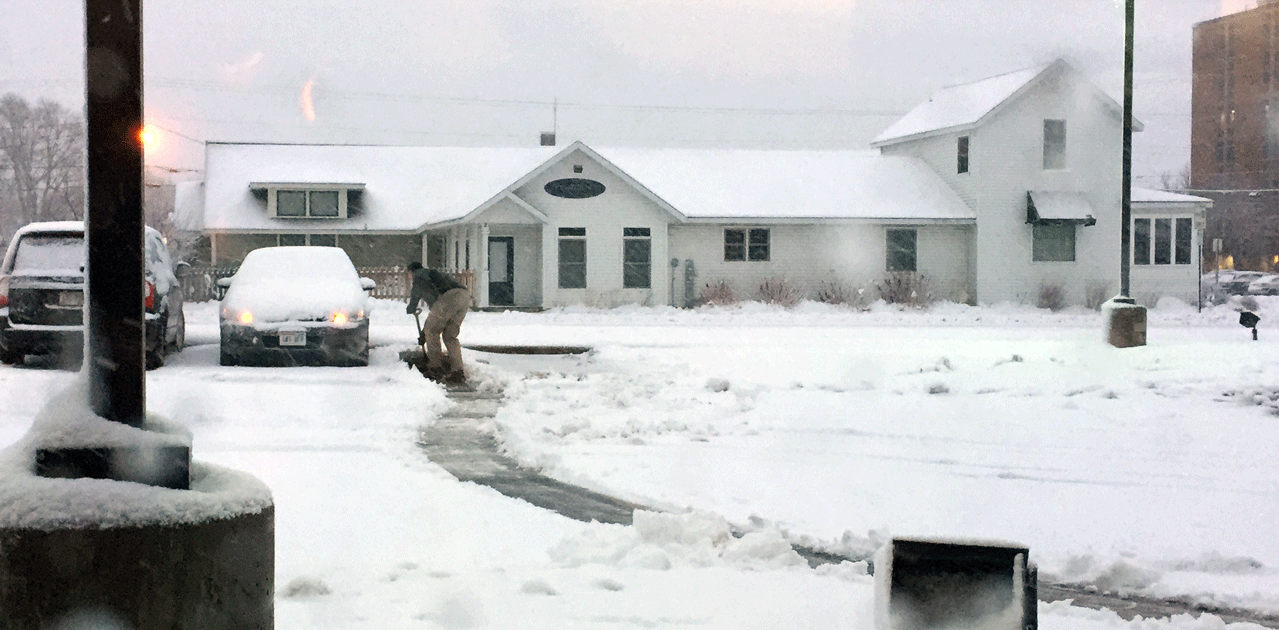 "No one asked them to do it, they just saw an opportunity to be kind and help their team. These charitable acts are not rare at Forward. From the executive team to the frontline, our staff looks for ways to show their appreciation and put smiles on each other's faces – no snow storm required," said Jes Mannigel. "At Forward Bank, we're a family. We share stories and laughs, but most importantly we help each other out."
Keep up the acts of kindness, Marshfield! Share your snow story in the comments!