CHIPPEWA FALLS - The Marshfield volleyball team saw its season come to an end, losing a WIAA Division 1 regional semifinal to Chippewa Falls...
STRATFORD – The Stratford volleyball team remains undefeated, and just three wins away from a second-straight trip to the state tournament. Stratford swept Augusta 25-15,...
[sam_pro id="0_5″ codes="true"]
Rotary Winter Wonderland Presents Checks to Local Shelters Rotary Winter Wonderland has been entertaining thousands and helping local food pantries for eleven years, and this...
OnFocus —Volunteer Reception Centers (VRC) are a critical component to managing spontaneous volunteer workforce in emergency response and recovery. They help to turn a...
[sam_pro id="0_5″ codes="true"]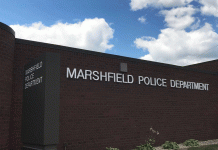 The Finance, Budget, and Personnel Committee approved a request October 16 by the Marshfield Police Department to hire an individual to replace an officer...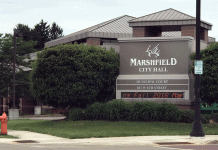 The Finance Budget and Personnel committee will be discussing the Wage Study Results for several new staff members including the new communications department staff...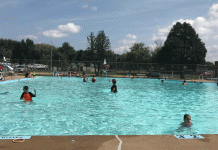 Recap of Oct. 9 Common Council Meeting The Common Council continued its discussion of the sale of the property at at 8th Street and Hemlock...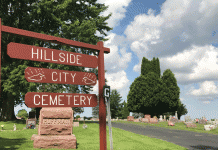 A modest fee schedule increase was approved by the Parks, Recreation, and Forestry Committee for Hillside Cemetery. Fee schedules cover the costs of space, opening...
The Board of Public Works got their first look at a proposed policy that would lay out in writing how the city will respond...