MORE LOCAL COVERAGE
Issued by the National Weather Service For Marathon County, Wisconsin WINTER STORM WATCH FROM 6AM CST MON UNTIL 12AM CST TUE ...WINTER STORM WATCH IN EFFECT...
Security Health Plan welcomes Melissa DeGoede as Director of Population Health OnFocus – Security Health Plan of Wisconsin, Inc., has named Melissa DeGoede, of Stratford,...
ALL LOCAL NEWS
Lt. Patrick Zeps Promoted to New Position At the March 9 City of Marshfield Fire & Police Commission Meeting, Lieutenant Patrick Zeps was promoted to...
96 Year-Old Floreine Kurtzweil Dedicated to Helping Community At ninety-six years young, Floreine Kurtzweil is living proof that age is no factor when it comes...
GOVERNMENT HQ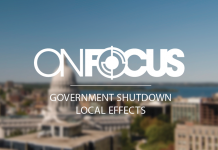 City of Marshfield Operations Will Continue as Usual During Federal Shutdown Though hundreds of thousands of federal employees are currently furloughed due to the government...
Wood County Board Hears Update on UW System Reorganization At Tuesday's Wood County Board Meeting, Dr Bernie Patterson, Chancellor of University of Wisconsin Stevens Point,...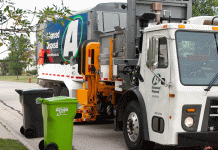 Important Information about your Residential Trash and Recycling Service The City of Marshfield and Advanced Disposal are pleased to introduce a new trash and recycling cart...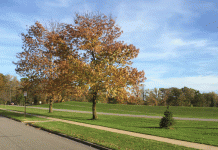 More Trees Planted, Fewer Needing Removal in 2018 A Tree City USA for more than thirty years, the City of Marshfield Street Division continues to...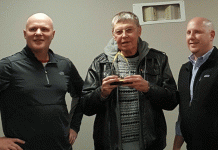 Parks, Recreation, and Forestry Committee Presented Wurl with Award Born and raised on a farm in Stratford, resident David Wurl has always been an animal...
SPORTS ZONE
A heavyweight battle in Stevens Point as the first place UW Stevens Point Men's basketball team hosted the 2nd place UW Platteville Pioneers. A...
The #6 ranked Marshfield High School Wrestling team hosted the Wausau East Athletics Lumberjacks in Wisconsin Valley Conference wrestling on Thursday night. We saw 6 pins and 66...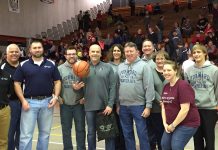 $5,000 Half-Court Shot at Marshfield Tigers Basketball Game OnFocus: Forward Financial Bank is sponsoring a $5,000 Half-Court Shot at the January 25, 2018 Marshfield Tigers...
A very exciting weekend of high school sports! We captured the best of Spencer Rocket Basketball vs Columbus Catholic Schools girls basketball and Auburndale...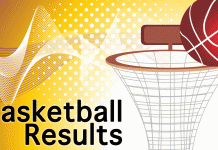 Dons Fall To Red Raiders By Malachi David - Monday night's game was one that was filled with high expectations. Marathon and Columbus each entered...