MORE LOCAL COVERAGE
$4.5 million has been pledged in the first in five months OnFocus - Great schools are one of the things that make Marshfield a wonderful place...
Ribbon Cutting to be Held Next Week After six months without its own grocery store, Spencer has a new store opening next week in the...
ALL LOCAL NEWS
September Program to Help Local Pet Shelter submitted to FOCUS - Festival Foods passes along 100 percent of all donations to animal organizations throughout Wisconsin....
The WIAA has released their playoff seedings and brackets for the 2017 playoffs. Starting in Division 2 where the Marshfield Tigers have been awarded a...
GOVERNMENT HQ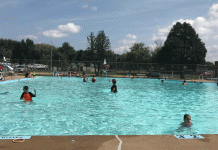 Parks & Recreation Projects Taking Place in 2018 Marshfield Parks & Recreation has several projects in store for 2018. Director Justin Casperson shared more information...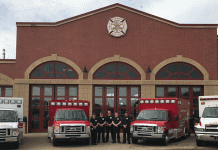 Call Volume Rises While Staffing Levels Stay the Same Operating with the same staffing levels since 2009, in 2017 Marshfield Fire and Rescue responded to...
McManus, Spiros, and Witzel Attend Two Forums For the first time in ten years, the City of Marshfield will have a new face in the...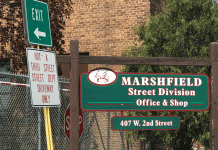 Dean Schiller Named New Street Superintendent At Tuesday's meeting, the City's Finance, Budget, and Personnel Committee discussed hirings and promotions at Marshfield Street Division. The City...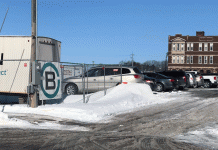 Alley in 200 Block Soon Might be a Two-Way Operation At last night's Board of Public Works meeting, the Board considered two-way alley operation in...
SPORTS ZONE
Granton, WI. A small community nestled in the quietness of Clark County, incorporated in 1916, Granton once boasted a population of over 500 residents. Today...
Sunday highlights are here!! Stratford Tigers girls basketball goes for the upset against #5 Wausau Newman. MHS Tiger Athletics coach, Heidi Michaelis, goes for win 300. Plus, Columbus Catholic...
A heavyweight battle in Stevens Point as the first place UW Stevens Point Men's basketball team hosted the 2nd place UW Platteville Pioneers. A...
The #6 ranked Marshfield High School Wrestling team hosted the Wausau East Athletics Lumberjacks in Wisconsin Valley Conference wrestling on Thursday night. We saw 6 pins and 66...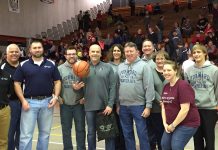 $5,000 Half-Court Shot at Marshfield Tigers Basketball Game OnFocus: Forward Financial Bank is sponsoring a $5,000 Half-Court Shot at the January 25, 2018 Marshfield Tigers...
LATEST ARTICLES
No posts to display