ALL LOCAL NEWS
Kids from Wisconsin will Head Out on the Highway for the 49th time Submitted by KIDS From Wisconsin Katelyn Gauerke, a student at Marshfield High School...
Forward Financial Bank Charitable Money Market Account Fulfills Mission of Giving The Forward Financial Bank team was proud to present Big Brothers Big Sisters with...
GOVERNMENT HQ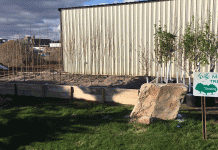 City Street Division Celebrates Gravel Growing Beds This Arbor Day Though the weather may not be cooperating, today is Arbor Day! With the celebration today nationwide,...
Marshfield Mayor Appears Monthly on WDLB Radio & MCTV For nearly nine years (which is as long as he's been in office), Mayor Chris Meyer...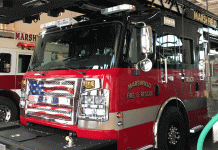 Marshfield Fire & Rescue Welcomes New Engine to Department Last night, three members of the Marshfield Fire & Rescue Department arrived back from Lyons, South...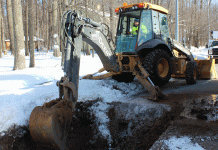 Water Main Breaks More Frequent During Freezing Temperatures Colder temperatures means water freezing, which leads to challenges for Marshfield Utilities in the form of water...